Introduced World's first demonstration test of unmanned delivery service from convenience store by delivery robot CarriRo® Deli and its promotion video to the media
ZMP Inc. together with Lawson Inc. and Keio University SFC Institute conducted a service demonstration experiment of the world's first unmanned delivery of convenience store products by an Autonomously traveling delivery robot CarriRo® Deli during the period from January 21 (Monday) to January 31 (Thursday), 2019 at Keio University Shonan Fujisawa Campus and released the results on Wednesday, March 13.
The automated delivery robot delivers convenience store products, where the unmanned delivery demonstration test included the purchase and sale of the products which is the first attempt in the world and has attained a great attention from the media.


During the press conference


Exhibition of the delivery robot CarriRo® Deli
On the day, TV and newspaper reporters packed in, and CarriRo® Deli performed two demonstration runs before several media officials. The smooth movement and lovely appearance monopolized the evening TV news on the same day and was widely taken up by the newspapers of the next day.
In addition, the promotional video of this service demonstration was also released to the media for the first time on the same day.
▼ 【Video】 Delivery Robot CarriRo® Deli | Convenience Store Delivery × Campus Life​ ​
https://www.zmp.co.jp/products/carriro-delivery/movie



[About the delivery robot "CarriRoⓇ Deli"]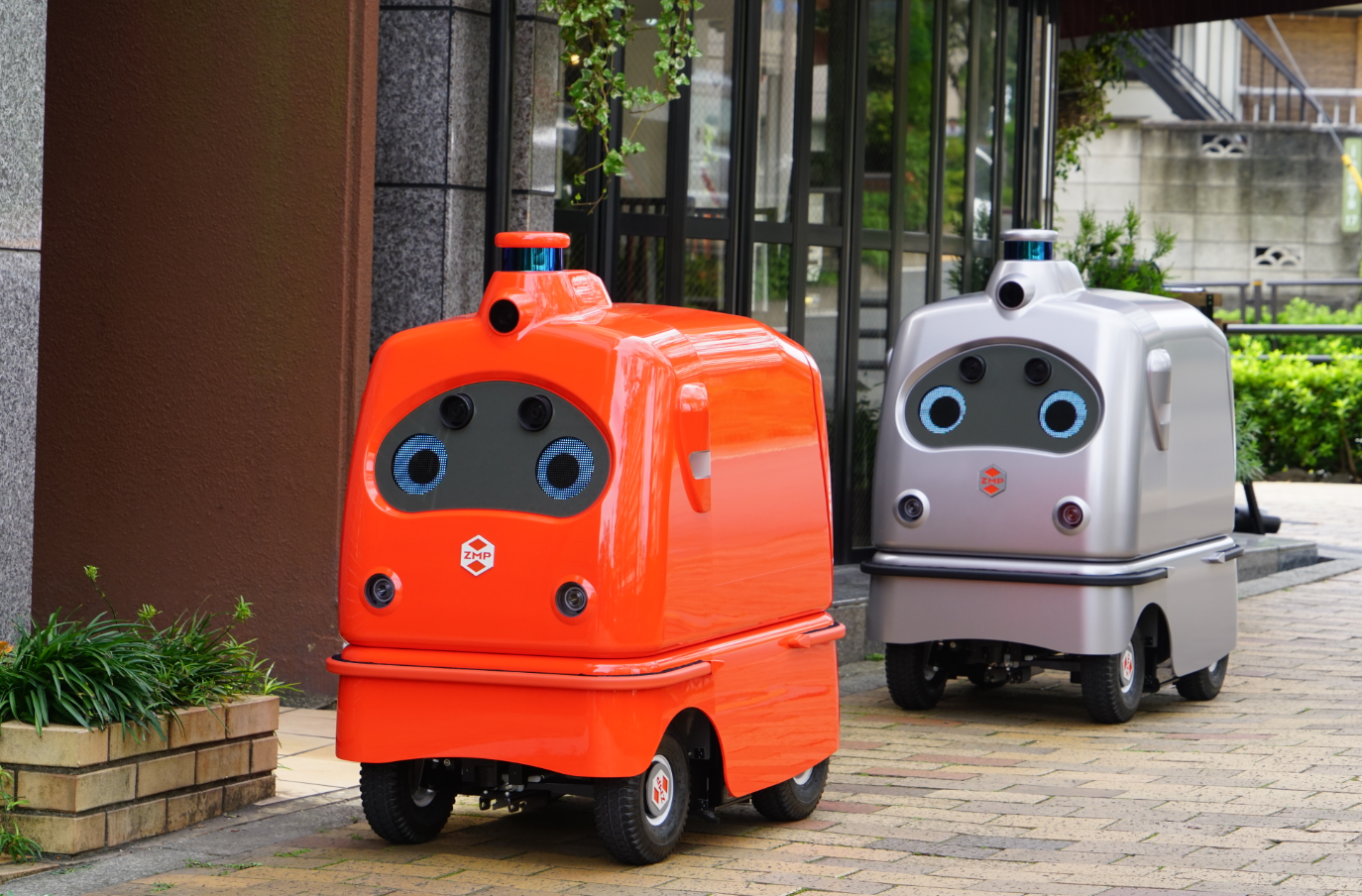 ZMP aims to create a new lifestyle with robots in solving the problem of the last one mile of logistics and supporting everyday shopping by applying the Autonomous Driving technology cultivated in the Autonomous Driving technology development of automobiles. We are promoting the development of the delivery robot "CarriRo® Deli. "CarriRo® Deli" automatically runs at a maximum speed of 6 km while recognizing the surrounding environment in 360 degrees with a camera or laser sensor. Remote monitoring/remote control is also possible. The load capacity corresponds to a maximum of 50 kg, we will support various scenarios like delivery of food, gifts, medicine, etc.
[Product Web URL]​ ​
 https://www.zmp.co.jp/products/carriro-delivery
​

​
1. Provide one stop solution from system to hardware and service development
2. Compact car body (96.2 cm in overall length × 65.4 cm in width × 95.6 cm in height) and maximum loading capacity of 50 kg
3. Interactive communication with surroundings using voice and LED display is possible
4. Depending on the application, it is possible to select the size (box type) and color​ ​
​
· Delivery service within campus
· Delivery of documents and deliverable between offices​ ​
· Mobile sales at outdoor resort facilities such as golf course and tennis courts
· Product delivery at shopping mall
· Mobile sale at theme park etc.