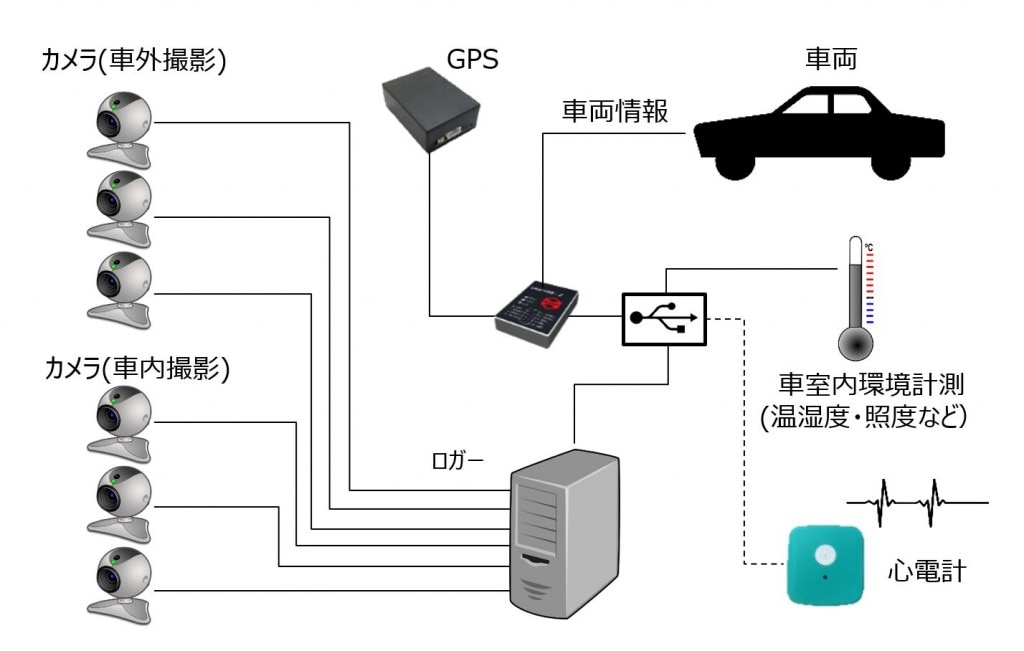 ZMP, start overseas public road data acquisition support service
ZMP, start overseas public road data acquisition support service
- Expansion of service implementation area to oversea traffic environment and support collection of public road travel data with one stop -
ZMP Inc. (Bunkyo-ku, Tokyo, CEO: Taniguchi Hisashi , hereinafter ZMP) will expand the service of public road data acquisition support service RoboTest to overseas and respond to customer's requests.
Nowadays, as the revitalization of the ADAS market and the development of autonomous driving technology are progressing, traveling evaluation on public roads in those developments is becoming very important. However, technological complexity has led to an increase in technical man-hours such as system construction for evaluation and processing of collected data. Meanwhile, it is difficult for customers to implement their own driving tests as they tend to be restricted by internal regulations. Therefore, outsourcing of complicated tasks such as gathering subjects (drivers and passengers) from the general public and operation management of the subjects are indispensable, which is a very important issue for development companies. In addition, development is required not only for domestic transportation environment but also for various traffic environments, and the need for data collection in overseas public roads is also increasing.
Since 2012, ZMP has been providing data acquisition support services when driving on public roads, taking advantage of its own experience in Autonomous Driving technology development and testing. In addition to collecting and managing drivers necessary for driving, upstream processes such as designing and building systems (loggers) required for driving data acquisition, vehicle arrangements, and necessary installation / modification is done. It is a service that can greatly reduce the time and effort of customers by implementing it all at once.
In the future we will expand traveling data collection service in overseas traffic environment as service menu. We also offer complicated work and procedures, such as surveying overseas traffic laws and regulations, transporting the constructed data acquisition system to overseas, arranging vehicles and drivers overseas, etc. on a one-stop basis.
In ZMP, ZEG Corporation (Bunkyo Ward, Tokyo, President: Taniguchi), which manages traveling data collection work on public roads and Hertz United Group Inc. (Minato-ku, Tokyo, President and CEO: Eiichi Miyazawa) Hengda), we have been providing public road data collection services throughout the country through collaboration with ZEG, but also in overseas deployment by working with ZEG . I look forward to it to respond to customer needs more widely and flexibly.
【Overseas public road data acquisition support service menu】
Confirmation of data collection requirements
Design and arrange data acquisition course (public road, test course reservation etc.)
Acquire biological data of driver (electrocardiogram measurement, electroencephalogram measurement, gaze measurement, fatigue measurement, etc.)
Survey and report on oversea traffic regulations
Design and implementation of various data acquisition systems
Abroad transportation procedure of data acquisition system (customs clearance etc.)
Vehicle and driver arrangement overseas
Installation and remodeling of measuring equipment in vehicles
Test operation management
Post processing of acquired data
Reporting of acquisition results
Delivery of data (SSD etc.)
【Price】
RoboTest, Data acquisition overseas
1 x vehicle, 10 x driver, 2 weeks traveling period 12 million yen (excluding tax) ~
※ Prices will be estimated after confirming the requirements.
【Service Introduction Page】
RoboTest Overseas public road data acquisition support service
http://www.zmp.co.jp/products/robotest_overseas
【RoboTest related service】
The public road travelling data acquisition support services "RoboTest" with a driver driving.
Public road running data acquisition support service using bus
Experimental driving service combining actual vehicle and drive simulator
[Press Release Article]