Started shipping latest software-Stereo camera system with object detection function​ ​
Stereo camera system with object detection function
Latest software shipping begins
- Specify detection area and object size and automatically output position -
- To improve the efficiency of image recognition such as traffic lights and signs using deep learning and machine learning -
ZMP Corporation (Bunkyo-ku, Tokyo, CEO: Taniguchi Hisashi , hereinafter ZMP) today announced We started the shipment of the latest software of "ZMP RoboVision 2 Object Detection Package" equipped with object detection function using stereo camera RoboVision 2.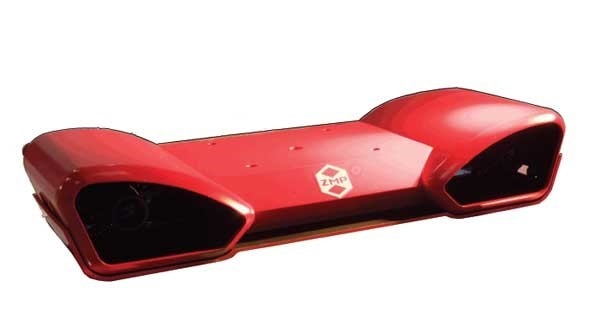 Stereo vision system RoboVision 2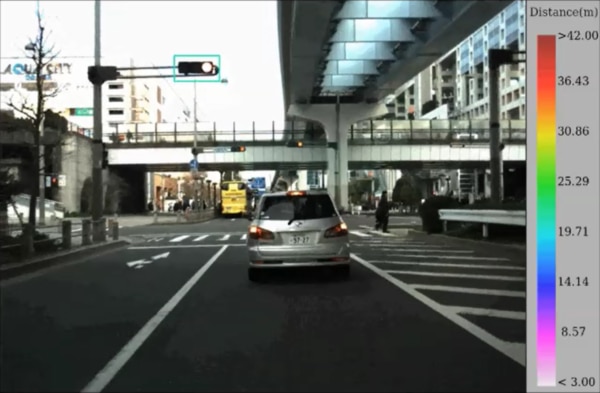 Object detection result (upon signal detection)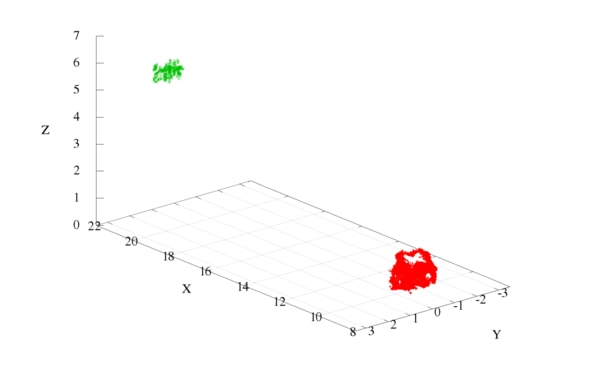 Example of point group information display (green: traffic light red: vehicle)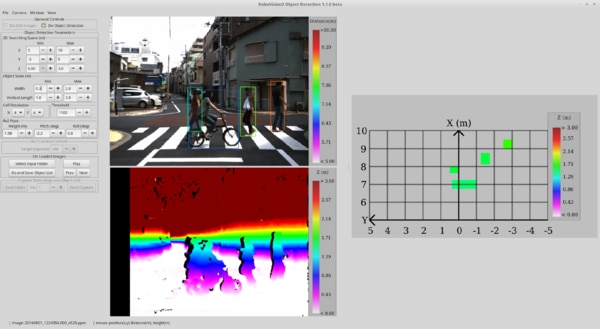 Object detection sample application GUI
Currently, the importance of environment recognition with cameras is increasing more and more in the development of ADAS · autonomous driving technology and development of robot technology, especially the use of stereo cameras that can calculate the distances with only the camera is drawing attention. ZMP sells RoboVision 2, a stereo camera using Sony's ultrahigh sensitivity CMOS sensor for research and development, and is a stereo vision system equipped with software that can detect objects as well as distance information from image data taken with RoboVision 2 And we are.
With this software, it is possible to detect by specifying the width, depth and height of the detection area that detects objects ahead of the stereo camera, such as traffic lights and signs that are present ahead. In addition, by specifying the width and height of the object to be detected, it is possible to detect the object focused on the object that the customer wishes to detect. Rather than targeting all image areas, it is possible to perform more efficient processing by specifying the image area where the object exists and performing post-processing such as image recognition.
In addition to the size (width, height, depth) of the detected object, the position coordinates of the object from the camera, the point group information of the detected object can also be output, and the image information and the point cloud information are combined Development is also possible.
In the sample application, it is also possible to easily set the object detection range and size to detect on the GUI.
The price is the same as in the past RoboVision 2 main body · processing PC · object detection software set with 1.7 million yen (tax excluded), For those who already have RoboVision 2, we can ship object detection software from today with 500,000 yen only.
【Related product information】
Stereo camera unit RoboVision 2 800,000 yen ~
A vehicle system for automatic operation and ADAS development, available stereo camera unit
http://www.zmp.co.jp/products/robovision2
[Press Release Article]