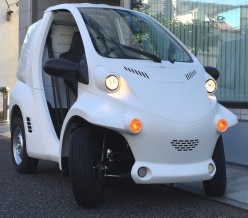 Started sales of ultra-small EV for research and development that can be remotely controlled with a driving controller
Remote control with a driving controller
Started selling ultra-small EV for research and development
- Remote monitoring and operation of Autonomous Driving vehicles and small mobility, research and development such as communication and security -
ZMP Corporation (Bunkyo Ward, Tokyo, CEO: Taniguchi Hisashi , hereinafter referred to as ZMP) today begins selling the ultra-small EV "RoboCar® MV 2 2017 Remote Operation Package" for research and development that can be remotely controlled with a driving controller.
This product consists of a robot car "RoboCar MV 2 2017" which can be controlled from a computer with "COMS" as a base vehicle and a dedicated PC, a Wi - Fi router, and a steering controller. The RoboCar MV 2 2017 is equipped with a ZMP original control controller, automatic steering system, automatic braking system, and is an experimental vehicle that can control steering, accelerator and brake by computer. Libraries that can control vehicle speed, brakes, steering wheel operations, etc. are prepared, and users can develop applications. For communication, you can use general-purpose WiFi, and experiment with an area of ​​about 40 m in radius *.
In the future unmanned Autonomous Driving service, it is necessary to monitor from a remote place in order to grasp the state and operation status of each Autonomous Driving vehicle. Also, assuming remote operation, it is necessary to take measures against network delay and security. With this product, users can perform remote monitoring, operation, and communication technologies such as automatic remote control after automatic detection of obstacles by adding sensors and programs, in addition to simple remote control experiments. It is possible to do research and development smoothly with the theme of the theme.
RoboCar MV 2 2017 Remote operation package ** will be ordered from today with a selling price of 9 million yen (excluding tax).

* Depends on communication environment. Please consult about the experiment in the wider area.
** This product is an experimental vehicle for R & D, assuming that the driver will be on board in private ownership.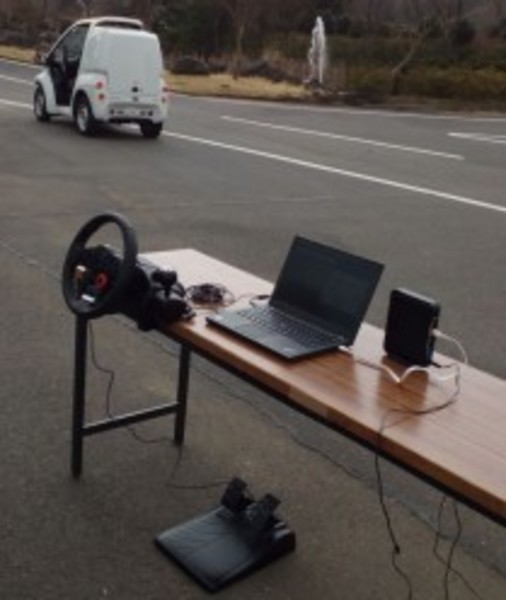 Remote control system



Sample application image



【Price】
RoboCar MV 2 2017 Remote control package
9 million yen (excluding tax)

【Product introduction HP】 RoboCar MV 2 2017
http://www.zmp.co.jp/products/robocar-mv

[Press Release Article]
​