Automatic driving vehicle · Mobile robot platform · Camera and other real vehicles · Introduction briefing session for viewing actual equipment
Automatic driving vehicle · Mobile robot platform · Camera etc.
Holding briefing session for viewing actual vehicles and actual equipment
- Every week in February. Introduction at year-end budget and introduction of equipment for the next fiscal year -
ZMP Inc. (Bunkyo-ku, Tokyo, President: Hisashi Taniguchi, hereinafter referred to as ZMP) has introduced "ZMP Product Introduction Explanatory Meeting" as an opportunity to consider introducing Autonomous Driving vehicles and mobile robot platforms as a development base We will perform at February at ZMP head office.
In recent years, the development needs utilizing ADAS technology and automatic driving technology development are increasing, and as a place to confirm the actual products of ZMP products for various sensors and automatic operation control that can be utilized for research and service development I think that you can use it.
Products that will be explained include RoboCar MiniVan, RoboCar MV 2, RoboCar MV 2, real vehicle 1/10 scale robot car RoboCar 1/10, RoboTest for actual vehicle traveling measurement service required for research and development, RoboVision series for stereo camera system For research and development mobile cart platforms POWER WHEEL II explanation and other desired products, we will explain the corresponding products.
The holding period will be divided into three times every Friday afternoon from February 2 (Friday) to February 23 (Friday).
Because of the venue's participation, we will make one advance reservation system at each time zone, but we are waiting for everyone's participation regardless of the products you want to explain.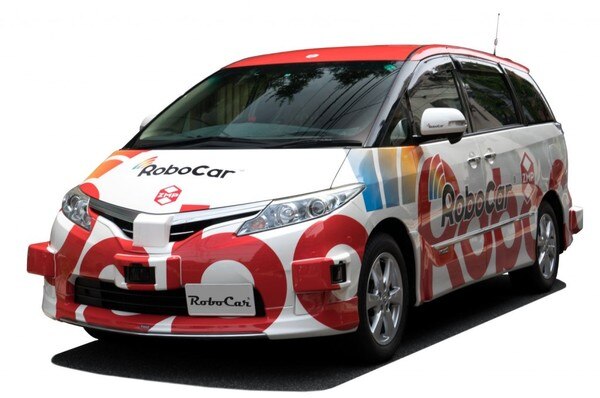 Automatic operation control development platform RoboCar MiniVan

Actual car 1/10 scale robot car RoboCar 1/10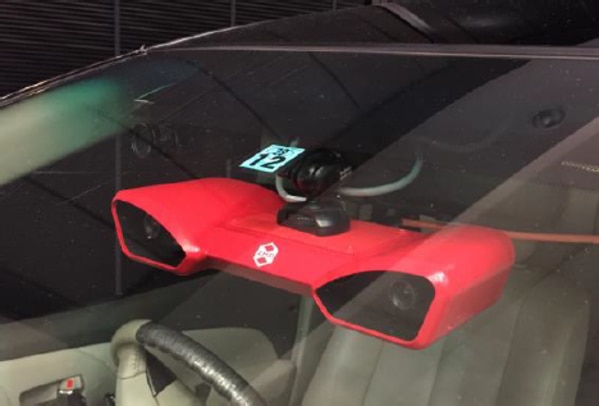 Stereo camera system RoboVision 2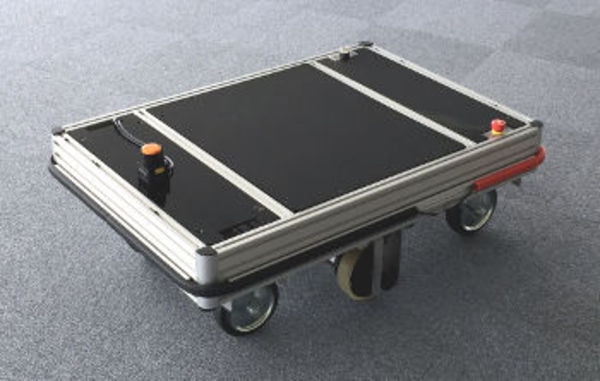 Mobile platform for research and development platform POWER WHEEL II
【Schedule】
Schedule: February 2 (Fri), 9 (Fri), 16 (Fri), 23 (Fri)
Time zone: 15 to 16 o'clock, 16 o'clock - 17 o'clock, 17 o'clock - 18 o'clock
Location: 5-41-10 Koishikawa Bunkyo-ku, Tokyo Sumitomo Realty Koishikawa Building
※ Pre-registration system will be applied.
[Products targeted for introduction of ZMP products]
· Automatic operation control development platform RoboCar MiniVan
· Next Generation Mobility · EV Development Platform RoboCar MV 2
· Actual car 1/10 scale robot car RoboCar 1/10
· Actual running data measurement service RoboTest
· Stereo camera system RoboVision 3, RoboVision 2
· Mobile platform platform for research and development POWER WHEEL II
· Other products you would like
【Application】
ZMP Inc. Platform Division Izumi
TEL: 03-5802-6901 / FAX: 03-5802-6908 E-Mail: info@zmp.co.jp
Press Release Articles
​
For inquiries
Contact