CarriRo® logistics support robot held nationwide introduction briefing
CarriRo® logistics support robot held nationwide introduction briefing
- Held in major cities across Japan. Experience the latest model released in 2018 -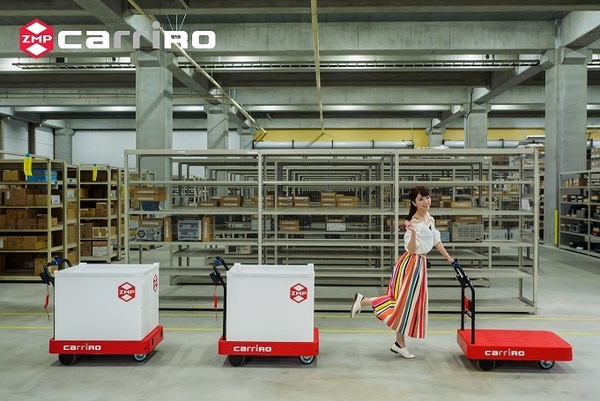 ZMP Inc. (Bunkyo-ku, Tokyo, CEO: Taniguchi Hisashi , hereinafter ZMP) launched the 2018 model of the logistic support robot "CarriRo" which has been on sale in August 2016 from March 2018 I will do. As an opportunity to consider introduction, we will hold "nationwide introduction explanatory meeting" in preregistered system in major cities across Japan.
The logistic support robot "CarriRo" is a product developed using ZMP Inc. 's Autonomous Driving technology, which is currently undergoing a declining birthrate and aging population, and in the logistics industry, which has become a shortage of rapidly talented workers, We are selling for the purpose of reducing the burden, saving labor and efficiency. Introduction is currently spreading through picking operations at logistics warehouses, inter-process delivery within the factory, logistics inside the stations, airports, and commercial facilities.
Please take a look at the actual model of the 2018 model which realized improvement of the payload weight and further driving stability and use it as an opportunity to consider introduction.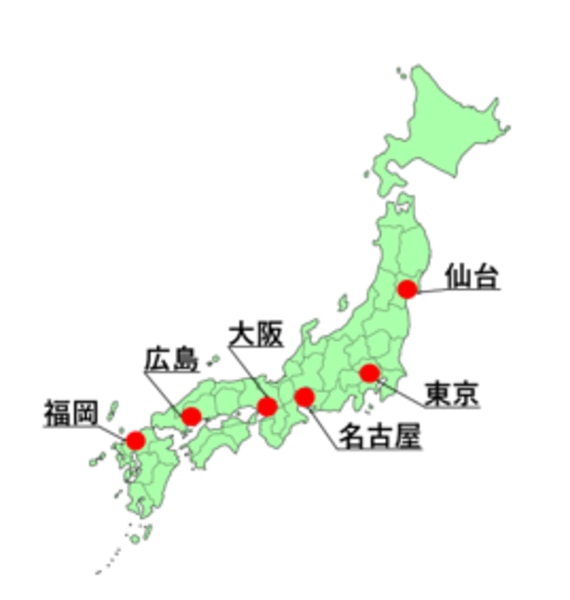 Nationwide introduction briefing host city


Nationwide introduction briefing session summary
■ Kansai area ①
Date and Time: Wednesday, 21st February 2018, Thursday 22nd
Time: 9: 30/11: 30/14: 00/16: 00
Place: 1-16-4 Minamisenba, Chuo-ku Osaka-shi, Osaka
Kanto area
Date and time: February 28, 2018 (Wednesday), March 1st (Thursday)
Time: 9: 30/11: 30/14: 00/16: 00
Location: 5-41-10 Koishikawa, Bunkyo-ku, Tokyo Sumitomo Realty Building
( ZMP Inc. )
■ For China
Date and time: Wednesday, March 7, 2018, Thursday 8th
Time: 9: 30/11: 30/14: 00/16: 00
Place: Hiroshima Prefecture Hiroshima-shi Nishi-ku 9-4 Nishi Kanoncho
■ To Kyushu
Date: Thursday, March 8, 2018 (Thur)
Time: 9: 30/11: 30/14: 00/16: 00
Place: 1-17-28, Chuo Ward, Chuo Ward, Fukuoka city, Fukuoka prefecture
■ Chubu area
Date and time: March 13 (Tue), 14 (Wed), 2018
Time: 9: 30/11: 30/14: 00/16: 00
Location: Nakamura-ku, Nagoya-shi, Aichi Prefecture, Japan Stations 4 - chome 9 - 8
Century Toyoda Building 2F Kiteo
■ Kansai area ②
Date and time: Wednesday, March 14, 2018, Thursday 15th
Time: 9: 30/11: 30/14: 00/16: 00
Place: 5 - 39 Nakajima 2 - chome Nishiyodogawa ku Osaka prefecture Osaka prefecture
※ Sumitomo Corporation co-sponsored "SOSiLA Nishiyodogawa Ⅱ Inside" simultaneously held!
Reference URL:http://sosila.com/
■ Tohoku area
Date: Thursday, March 22, 2018, Friday the 23rd
Time: 9: 30/11: 30/14: 00/16: 00
Location: Miyagi Prefecture Sendai City Miyagino-ku Haramachi 1 - chome 3 - 43 Aksu Haramachi Building 103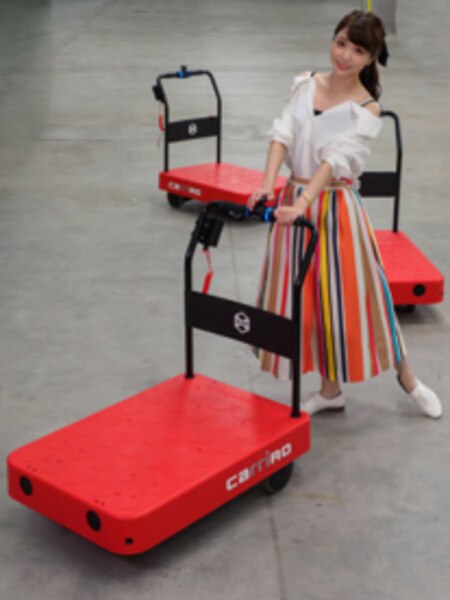 Participation application page
Please register from below link and join us.
Registration Form:​ ​https://goo.gl/forms/nMuTlyDvaGe05P3y2
Characteristics of CarriRo 2018 model
① Capable of loading by 1.5 times
With 8 hours continuous operation time intact, payload has improved from 100 kg to 150 kg.
You can use it in a wider transportation business.
② Equipped with soft start / stop function
It is possible to mitigate shocks to loads and operate according to the intuition of the operator at the start / stop,
Operation is possible from that day on which it was introduced.
(3) Improved turning performance + U turn function to support operation in a narrow place
Improved joystick responsiveness and beacon followability. In addition, in Karmarmo mode
By installing the U-turn function, it is possible to make a U-turn in a passage of about 1.5 meters,
It can support operation in a place narrower than before.
④ Update to the latest software on the tablet
By yourself on the tablet self-maintenance tool "CarriRo Pippi"
Software update is possible, you can always keep the aircraft up to date.
【Product price】
5 year lease monthly charge 28,000 yen (excluding tax) / 1 unit
【Main Specifications】
. Body weight: 55 kg
Size: 600 mm, depth 900 mm, height 200 mm (handle portion 900 mm)
· Maximum load: 150 kg
Maximum speed: 6 kg / h
Charging time: 2 hours 30 minutes
· Operating time: 8 hours * It may be different depending on the operation status.
【CarriRo® Homepage】
https://www.zmp.co.jp/carriro/
※ Please check the above link for other case studies.
Press Release Articles
​