ADAS/Experimental vehicle supporting the practical application of Autonomous driving technology/Latest sensor exhibited at "Automotive Engineering Exposition 2018 Yokohama"
- RoboCar to support public road demonstration experiments - RoboTest for domestic and overseas public road data measurement service
· New stereo camera RoboVision · Introducing unmanned delivery robot etc. -
ZMP Corporation (Bunkyo Ward, Tokyo, CEO: Hisashi Taniguchi) was held at the Yokohama International Conference Hall (Pacifico Yokohama) exhibition hall from Wednesday, May 23rd to Friday, May 23, 2018 Development support service utilizing automatic driving technology and development platform "RoboCar® MiniVan", unattended home delivery service utilizing autonomous mobile robot, "public road data acquisition support service" RoboTest .We will exhibit new products and services that will start selling this year, such as user cases of "®" for automotive loggers and stereo cameras for latest automatic operation.​​​​​​​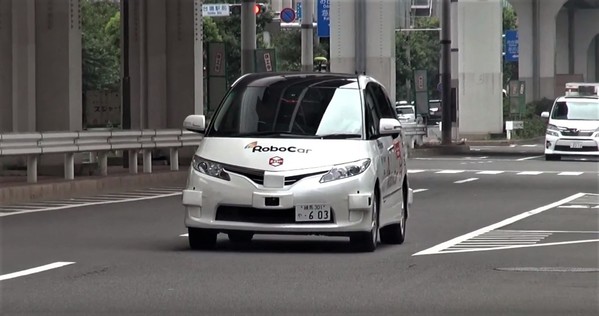 Minivan type autonomous driving technology development vehicle RoboCar MiniVan
​​​​​​​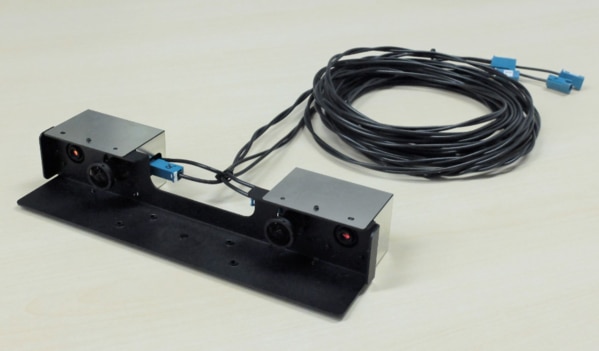 The latest stereo camera system RoboVision 3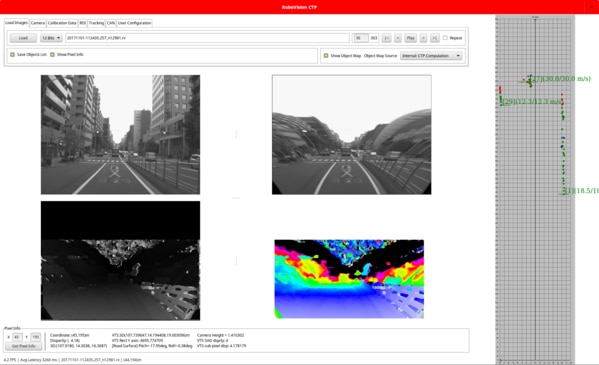 Stereo camera system equipped with follower tracking function "RoboVision 2s Car Track package"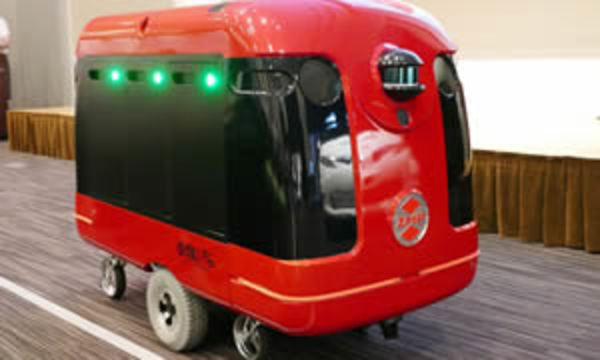 Delivery robot CarriRo Delivery​ ​
ZMP is offering autonomous driving vehicle development platform "RoboCar® series" as a platform vehicle for ADAS · autonomous driving technology development to automobile manufacturer / parts maker etc. Utilizing autonomous driving technology, we aim to realize an unmanned taxi at the Tokyo Olympic Games in 2020 and are proceeding with demonstration experiments on autonomous driving in public roads in Tokyo Odaiba.

As a new service in FY 2018, we offer customization support service using the minivan type autonomous operation technology development platform "RoboCar MiniVan" and automatic operation control development software "IZAC®", actual machine exhibition and home delivery robot "CarriRo® Delivery" exhibition and service introduction . As a new product, we began selling the latest stereo camera system "RoboVision 3" and released the RoboVision 2s CarTrack package for stereo cameras for distance measurement. Nowadays, due to the growing need for ADAS · autonomous driving development, we are planning to introduce services with the latest examples at public road data acquisition support service "RoboTest".
We will exhibit this time at "Automotive Engineering Exposition 2018 Yokohama", we will introduce these new products and services within the booth, which is a unique opportunity to invite everyone visiting us to our services and products.

​
Date: May 23 (Wednesday), 24th (Thursday) 10: 00 ~ 18: 00
Friday 25th May (Fri) 10: 00 ~ 17: 00
Venue: Yokohama International Conference Hall (Pacifico Yokohama) Exhibition Hall Booth No: 70
Admission: Free
Special page:​ ​https://www.zmp.co.jp/event/hitokuru2018

​There is a possibility of change for exhibits / videos.
(Actual exhibition)
·​ ​Commercially available hybrid minivan base "RoboCar MiniVan"
·​ ​Stereo camera system for measuring distance between vehicles "RoboVision 2s Car Track package"
·​ ​The latest stereo camera system RoboVision 3
·​ ​Delivery robot CarriRo Delivery​ ​
·​ ​"RoboCar 1/10 Educational Package" Utilizing 1/10 Type Vehicle


(Movie introduction)
·​ ​Case study of "RoboTest" public road data acquisition support service
·​ ​Stereo camera system RoboVision series


【Related product】
Autonomous driving control development vehicle platform RoboCar Minivan18 million yen (tax not included) ~
RoboVision 2s CarTrack package1.8 million yen (excluding tax)
The latest stereo camera system RoboVision 32.7 million yen (excluding tax)

[Press Release Article]
​