Tokyo Governor Yuriko Koike test drives Autonomous Driving Taxi
ZMP Inc. in Bunkyo-ku, Tokyo (CEO, Taniguchi Hisashi, hereinafter reffered to as ZMP) and HINOMARU Kotsu Co., Ltd. in Bunkyo-ku, Tokyo (President & CEO, Kazutaka Tomita, hereinafter reffered to as HINOMARU Kotsu) began Autonomous Driving taxi service trials on public roads from August 27 (Monday), 2018 to September 8 (Saturday). Yuriko Koike, the Governor of Tokyo got on the Autonomous Driving taxi departing Otemachi and heading to Roppongi on September 5 (Wednesday),2018 in the route of 5.3 km for about 20 minutes.

After the ride, she commented, "It was a very safe driving.I hope this project can develop as one of the important social infrastructure."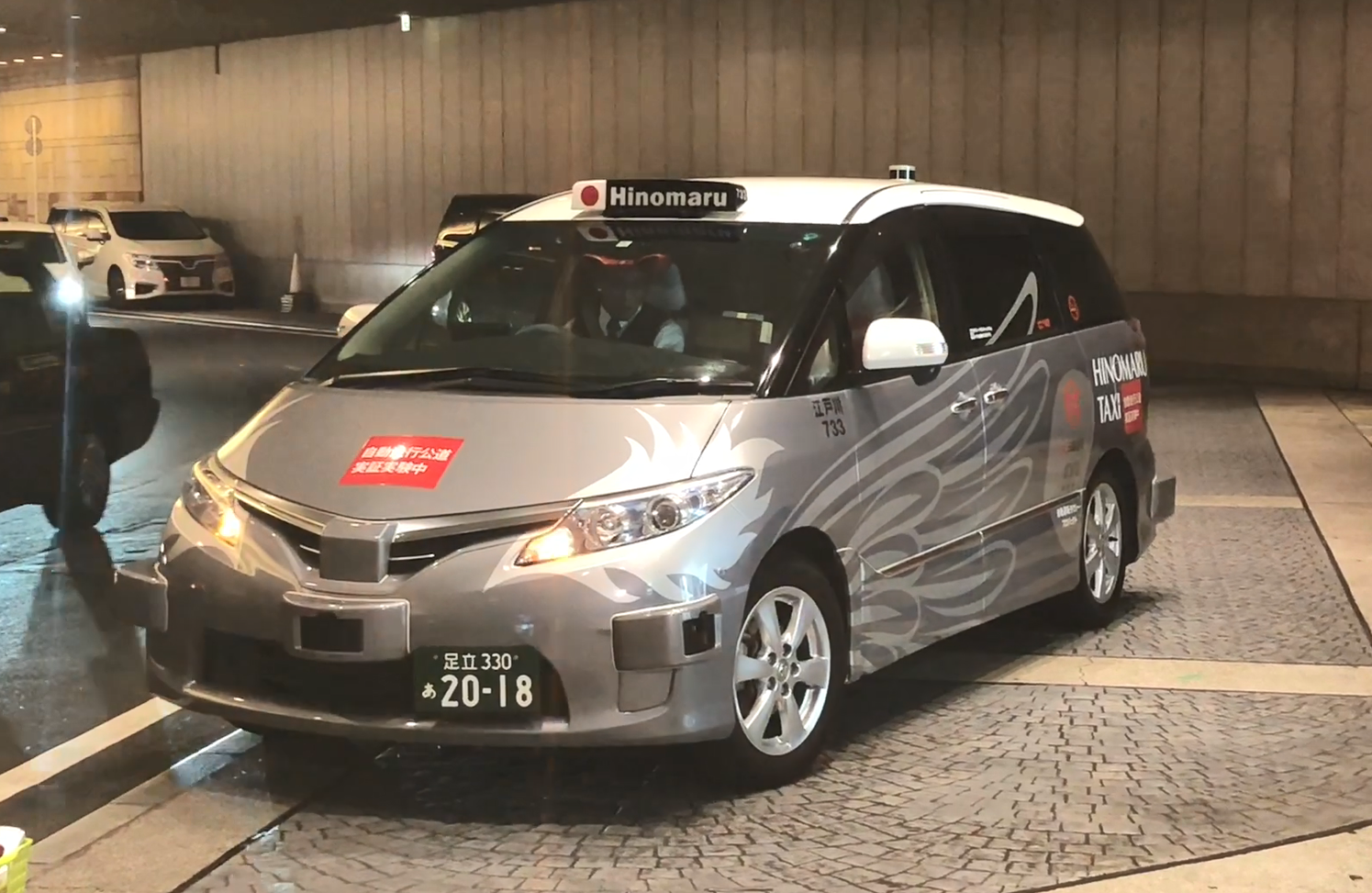 Autonomous Driving taxi vehicle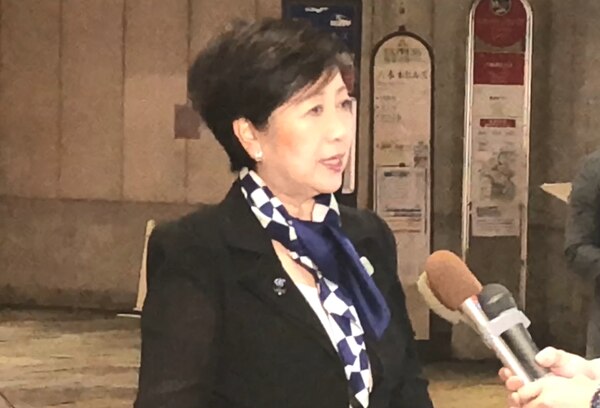 Governor Koike receiving an interview after the ride
In this service trials, the Autonomous Driving vehicle used is RoboCar® MiniVan developed by ZMP and operated by HINOMARU Kotsu.The route distance is approximately 5.3 km between Otemachi Financial City Grand Cube in Chiyoda-ku and Roppongi Hills in Minato-ku. Autonomous Driving vehicles are viewed as a way to address the shortage of drivers in the inner cities with many passengers.

Our trial project was selected in Tokyo Metropolitan Government business support project called "Business Model Construction Project Utilizing Autonomous Driving Technology", in order to further accelerate the practical use of Autonomous Driving Technology. We implemented it under the support of the "Tokyo Autonomous Driving One-Stop Center" which was established by the Tokyo Metropolitan Government incooperation with Government of Japan.
Since June 2017, ZMP and HINOMARU Kotsu have worked the cooperative development together for the practical use of Autonomous Driving taxi service in 2020. We could improve Autonomous Driving algorithm through driving data collection of expert taxi-drivers and their driving know-how. HINOMARU Kotsu drivers masters to operate Autonomous Driving vehicle by lecture and test course to support safety driving. We, ZMP also developed the allocation system of autonomous driving taxi. ZMP have developed a monitoring system that is installed at a remote place, to support to realize a smooth operation of the taxi service. Passengers who booked a taxi in advance can unlock the door. Taxi allocation have to be made online and make payments through a smartphone app.
We will keep on verifying our technology and services to realize the practical use of Autonomous Driving taxi based on this service trials.
【HINOMARU Kotsu Co., Ltd.】 https://hinomaru.tokyo/
​


【Related services】
Autonomous Driving support service for MaaS


[Press Release Article]
​