Delivery robot CarriRo ® Deli in new color! Demonstration test of convenience store delivery service at Keio University from January 2019
New yellow color CarriRoⓇ Deli with four delivery boxes released! -


Home delivery robot CarriRo ® Deli Yellow color

Home delivery robot CarriRo ® Deli and ZMP robot
ZMP Inc. in Bunkyo Ward, Tokyo (CEO, Hisashi Taniguchi, hereinafter ZMP) has announced the new color yellow color model of the delivery-oriented robot CarriRo® Deli. The new color yellow adopts the same color as the home biped robot "nuvo" and the robot music player "miuro" sold by ZMP.
In this model, the delivery box is 4-box type and the delivery box correspond to smart lock. With Smart Lock, the QR code displayed on the mobile phone of the orderer is authenticated, the applicable locker is unlocked, and the items are delivered more safely.
Home delivery robot CarriRo® Deli's initiatives include the project by the New Energy and Industrial Technology Development Organization (NEDO) in collaboration with Keio University SFC Research Center and Lawson Corporation Proposal for "Development and demonstration of a secure home delivery robot system using AI". From January 2019 we will begin the demonstration test of convenience store delivery service in Japan on the campus of Keio University SFC.
In this project, we utilized CarriRo ® Deli, a home delivery robot that was born as a mission to "autonomously travel in a complicated environment and deliver products to consumers against seven million shopping refugees and logistics human resources issues"
ZMP will utilize AI technology and autonomous mobile technology to promote efficiency and automation of logistics in various industries and scenes in both domestic and overseas and will create a safe, enjoyable and convenient lifestyle.
【CarriRo® Deli YELLOW special page】
https://www.zmp.co.jp/products/carriro-delivery/yellow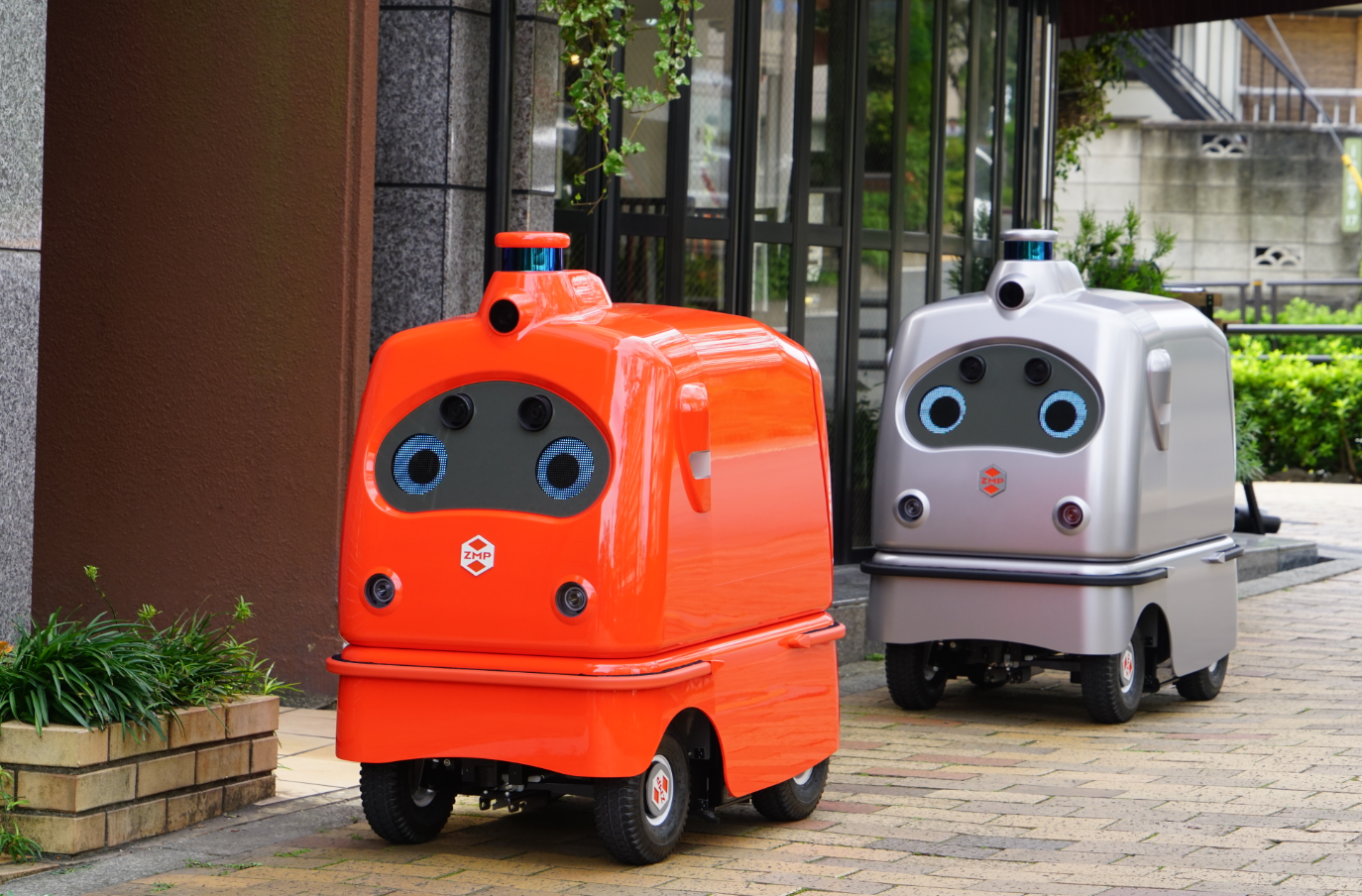 【About the Delivery robot "CarriRo® Deli"】
ZMP aims to create a new lifestyle with robots in solving the problem of the last one mile of logistics and supporting everyday shopping by applying the Autonomous Driving technology cultivated in the Autonomous Driving technology development of automobiles.The delivery robot "CarriRo ® Deli " has progressed the field trials."CarriRo® Deli" automatically runs at a maximum speed of 6 km while recognizing the surrounding environment in 360 degrees with a camera or laser sensor and delivers the package to the destination.
[Product Web URL]​ ​ https://www.zmp.co.jp/products/carriro-delivery

【Related products】 Logistics support robot CarriRo®​ ​
CarriRo® is a bogie type logistic support robot which is available in two different modes. The Autonomous Moving mode model and a Following model. The latter can be operated using a joystick to move in karugamo mode which automatically follows a beacon (transmitter). By using CarriRo®, it is possible to raise the transport productivity up to about 3 times. With CarriRo® alone you can carry baggage of up to 150 kg, CarriRo® with an optional tow jig can carry about 300 kg of baggage for 8 hours in a row, improving the efficiency of picking operations in warehouses and distribution centers. It is also possible to substitute a belt conveyor or AGV (automatic guided vehicle) by using it for inter-process conveyance in the factory. Moreover, since the work load is greatly reduced, it becomes possible for women and elderly people to carry out the transportation work which was regarded as hard labor so far, so it can be used for expanding workers and promoting employment.
[Product Web URL]​ ​ https://www.zmp.co.jp/carriro/
【Video】https://youtu.be/i4-n3XUXr0w

[Press Release Article]
​