A free consultation meeting to utilize Autonomous Driving technology products such as Autonomous Driving vehicle / Home delivery robot / Logistics support robot etc. for business
- Weekly from February ! Introduction of year-end budget and introduction of services for the next fiscal year -
ZMP Inc. in Bunkyo-ku, Tokyo (CEO, Hisashi Taniguchi, hereinafter ZMP) will hold free consultation on introduction of autonomous driving technology at our office in Koishikawa,as an opportunity to consider adopting autonomous driving vehicles , home delivery robot and logistics support robot to utilize business and development.The sessions will be from February 1st (Friday).
In recent years, there is a growing need for practical use and mass production of robot technology and autonomous mobile technology for real service, and ZMP has developed various products and services for "from R & D to mass production". This free consultation can be utilized as a place to know the various products related to autonomous operation that can be used for service and research.
Products to be explained are CarriRoⓇDeli , Autonomous Driving development platform RoboCarⓇSUV , RoboCarⓇ MIniVan, RoboCarⓇ MV2 and RoboCarⓇ1/10. In addition, the stereo camera system RoboVisionⓇ series, mobile platform type platform POWER WHEEL II for research and development, CarriRoⓇ for logistics support also any other related products shall be discussed.
The consulting session will be divided into three slots, every Friday afternoon from February 1 (Friday) to March 1 (Friday).If you want to know about Autonomous Driving technology for business,we are here for you.We are waiting for the participation of business enthusiasts who wish to introduce technology into business and development process.
【Application form for free consultation on Autonomous Driving technology】
http://go.zmp.co.jp/applicationform_1902


Delivery robot CarriRoⓇ Deli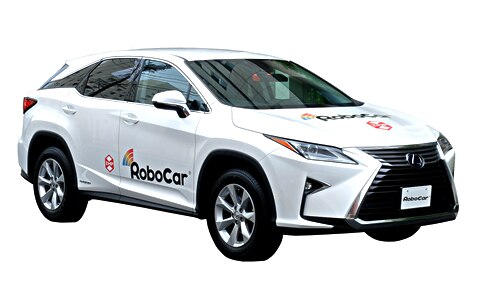 Autonomous Driving development platform RoboCar® SUV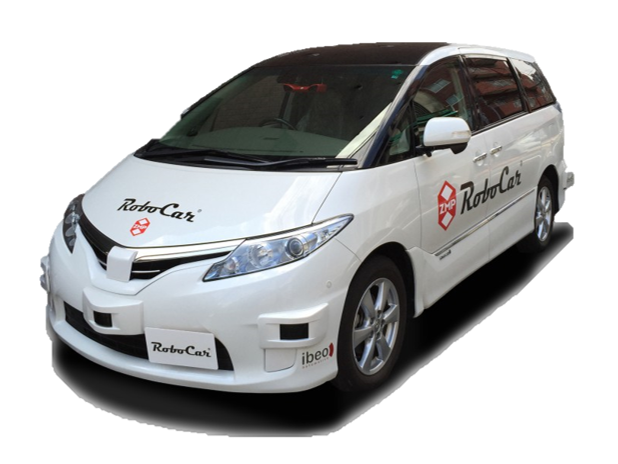 Autonomous Driving development platform RoboCar® MiniVan




Stereo camera system RoboVisionⓇ 3




Mobile platform for research and development platform POWER WHEEL II




Autonomous Driving development platform RoboCar® 1/10


【Schedule】
Schedule: February 1 (Fri), February 8 (Fri), February 15 (Fri), February 22 (Fri), March 1(Fri)
Time: 3 to 4 pm, 4 to 5 pm, 5 to 6 pm
※ We would like you to reserve the slot in advance.
Location: 5-41-10 Koishikawa Bunkyo-ku, Tokyo Sumitomo Realty Koishikawa Building
【Consultation on Autonomous Driving technology related products】
· Autonomous Driving control development platform like
RoboCar® SUV, RoboCar® MiniVan, RoboCar® MV 2
· Actual car 1/10 scale robot car RoboCarⓇ 1/10
· Real Vehicle data measurement service RoboTest®
・Stereo camera system RoboVision® 3, RoboVision® 2
・ 3D-LiDAR RS-LiDAR 16 capable of 360 ° sensing
· Logistics support robot CarriRoⓇ
· Delivery robot CarriRo® Deli and other related products


【Related product】


Business partner wanted! Delivery robot CarriRo ® Deli​ ​
Autonomous Driving technology is applied to solve the problem of the last mile of logistics and​ ​
Compact car body and maximum payload 50 kg. Equipped with a selectable cargo bed compatible with smart lock.
https://www.zmp.co.jp/products/carriro-delivery


Autonomous Driving platform RoboCar ® series latest model RoboCar ® SUV
Accelerator, brake, steering operation possible data acquisition via the in-vehicle network
CAN, API and sample application for inputting operation signals are included.https://www.zmp.co.jp/products/robocar-suv


ADAS / Stereo camera for Autonomous Driving RoboVisionⓇ 3
RoboVision®3 is a stereo camera capable of sensing a maximum measuring distance of 150 m and a​ ​
maximum distance of 150 m and horizontal viewing angle 110 °.
https://www.zmp.co.jp/products/robovision3


Logistics support robot CarriRoⓇ
Drive mode to assist workers with motors, karugamo mode to automatically follow the transmitter
also, a bogie type robot having an autonomous movement function. 150 kg by itself and 300 kg by traction.https://www.zmp.co.jp/carriro/


[Press Release Article]
​