"Convenience store delivery x campus life" Delivery robot CarriRo® Deli video released
-Recruiting business partners for delivery service business-
ZMP Inc. in Bunkyo-ku, Tokyo (CEO, Taniguchi Hisashi , hereinafter ZMP) released a new promotional video of a delivery service that uses the delivery robot CarriRo® Deli today.
We provide automatic delivery solution systems using delivery robots for business partners aiming for commercialization.


A scene from Delivery Robot CarriRo® Deli Promotional video​ ​
This video is created based on the initiative of the world's first unmanned delivery service demonstration experiment by the autonomous delivery robot CarriRo® Deli with the cooperation of Lawson, Inc. and the SFC Research Institute, Keio University held from January 21 (Mon) to January 31 (Thu) at Keio Uiversity Shonan Fujisawa Campus.
ZMP provides a service system using a delivery robot for businesses that aim to create new value through on-site logistics labor saving and robot technology. As a service system, we provide packages including hardware and autonomous driving software for delivery robots, ordering management applications and remote monitoring systems and ROBO-HI™ services for reservation management and travel position management.
With this system, we will contribute the operation of the delivery service, verification of the new business model and further acceleration of the development to commercialize the service.The sale price of CarriRo® Deli will be decided based on system coverage, travel area and application. Please contact us for details on service demonstration and implementation.

▼ Delivery Robot CarriRo DeliⓇ | Convenience Store Delivery × Campus Life​ ​
https://www.zmp.co.jp/products/carriro-delivery/movie



[About the delivery robot "CarriRoⓇ Deli"]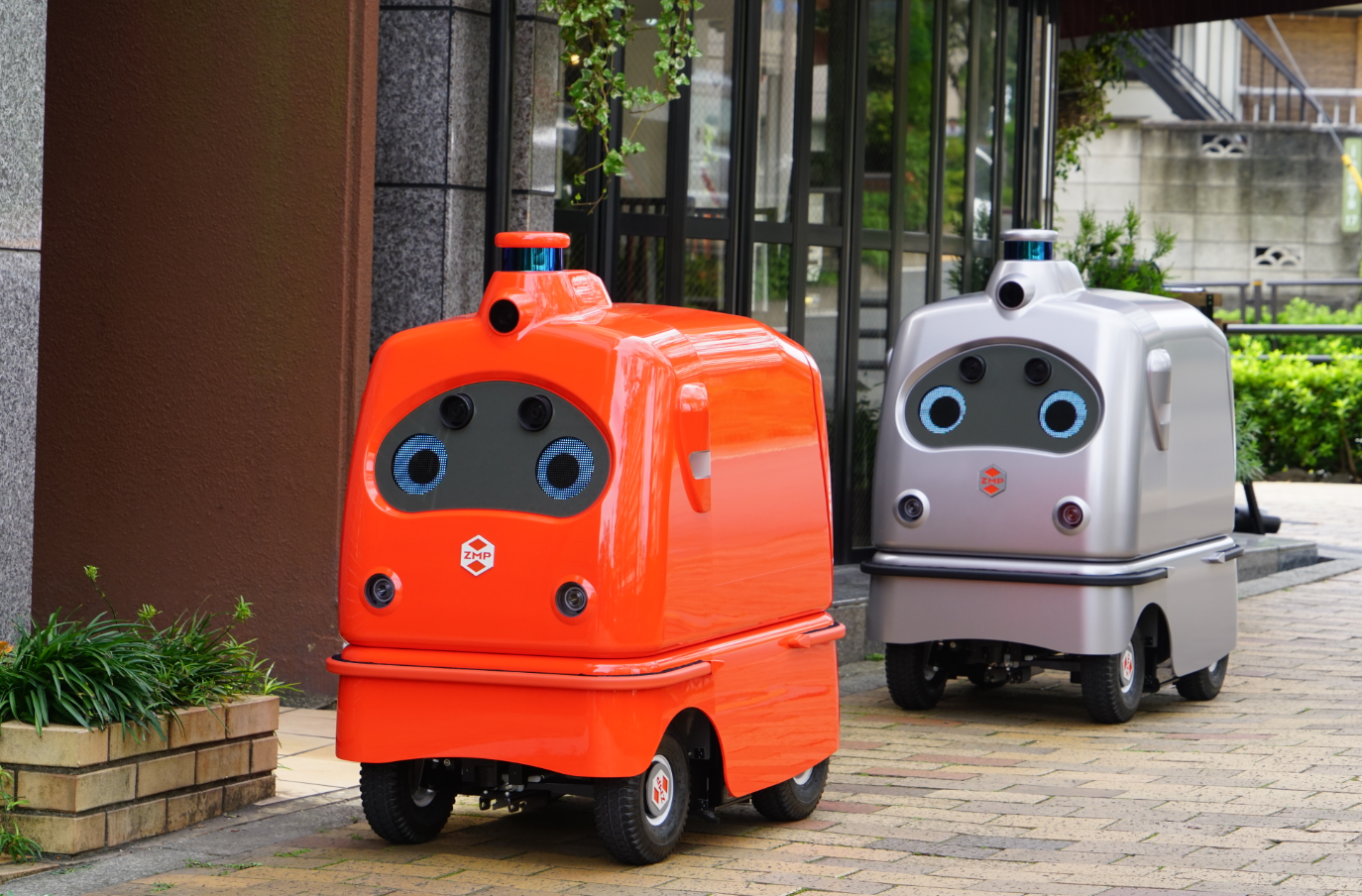 ZMP aims to create a new lifestyle with robots in solving the problem of the last one mile of logistics and supporting everyday shopping by applying the Autonomous Driving technology cultivated in the Autonomous Driving technology development of automobiles. We are promoting the development of the delivery robot "CarriRo® Deli. "CarriRo® Deli" automatically runs at a maximum speed of 6 km while recognizing the surrounding environment in 360 degrees with a camera or laser sensor. Remote monitoring/remote control is also possible. The load capacity corresponds to a maximum of 50 kg, we will support various scenarios like delivery of food, gifts, medicine, etc.
[Product Web URL]​ ​
 https://www.zmp.co.jp/products/carriro-delivery
​

​
1. Provide one stop solution from system to hardware and service development
2. Compact car body (96.2 cm in overall length × 65.4 cm in width × 95.6 cm in height) and maximum loading capacity of 50 kg
3. Interactive communication with surroundings using voice and LED display
4. Depending on the application, it is possible to select the size (box type) and color.
​
· Delivery service within campus
· Delivery of documents and deliverable between offices
· Mobile sales at outdoor resort facilities such as golf course and tennis courts
· Product delivery at shopping mall
・ Mobile sales at theme parks, etc.

​​​​​​​[Press Release Article]
​