Started selling RoboCar MV 2, an ultra small EV based development vehicle equipped with automatic operation software "Autoware".
Automatic operation software "Autoware" loaded
Started selling RoboCar MV2, a compact EV-based development vehicle
ZMP Inc. (Bunkyo-ku, Tokyo, CEO: Taniguchi Hisashi , following ZMP) is, today, to ZMP RoboCar MV2 Autonomous Driving mounted with the open source software "Autoware" for system Autonomous Driving "RoboCar MV2 Autoware basic package of vehicle We will start selling it.
Autoware is an open source software for Autonomous Driving system based on Linux and ROS (Robot Operating System) which was developed by the research group of Nagoya University and is open to research and development of Autonomous Driving.
With environment sensor such as laser radar and camera mounted on RoboCar MV 2, a small EV car base automatic driving technology development platform for commercial single passenger cars, and implementing Autoware as automatic driving software, while recognizing the vehicle's position and surrounding objects , It will be possible to autonomously travel on the route given from the car navigation system.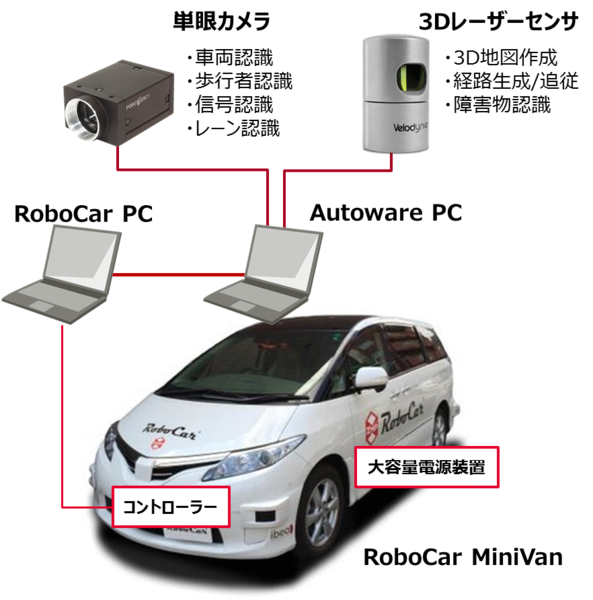 ​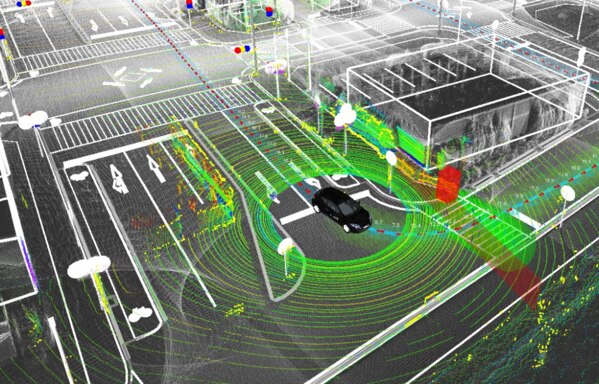 ​
ZMP performs tuning of RoboCar MV 2 for selection of sensor and installation on the vehicle, installation of Autoware and smooth control of the vehicle, running test on the test course, and then delivers the automated driving system as a test vehicle To do. At the same time, we will provide technical support services according to your request, and will support your research and development of smooth automatic driving technology.
Price starts at 12.6 million yen (excluding tax) ~ from today.
In addition, RoboCar MV 2 will be exhibited at the ZMP forum held from August 31.
RoboCar will be held at October 12 - 18 (Tokyo) and November 8 - 14 (Nagoya), Associate Professor Shinpei Kato of the University of Tokyo's Information Science and Technology Department will work as a comprehensive producer " Automatic driving system construction cram school "It is also used as a vehicle for short seminars.
"Automatic driving system construction cram school" Short term intensive seminar.
http://www.nikkeibp.co.jp/lab/atsys/index.html?xadid=11664
【CarriRo® Homepage】
http://www.zmp.co.jp/products/robocar-autoware
【Price】
RoboCar MV2 Autoware Basic Package12.6 million yen (tax not included) ~
【Exhibition Exhibit Information】
ZMP FORUM 2016
http://www.zmp.co.jp/products/8th_forum
Dates: Wednesday, August 31, 2016 - Friday September 2 (Fri) 10: 00-17: 00 (The first day is a social gathering (scheduled for 18: 00-20: 00)
Venue: Bersart Roppongi