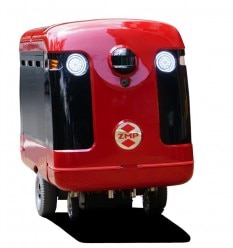 CarriRo® Delivery, a home delivery robot aiming for autonomous driving of the sidewalk!
Home delivery robot aiming for autonomous driving of sidewalks
"CarriRo Delivery" announced!
- World's first, delivery verification test of sushi to RIDEON EXPRESS and implementation -
ZMP Inc. (Bunkyo Ward, Tokyo, CEO: Taniguchi Hisashi , hereinafter ZMP) has developed a prototype of a delivery robot "CarriRo Delivery" aiming for sidewalking.
Our company aims to contribute to solving the problem of shortage of personnel at logistics site, we began to develop the logistic support robot " CarriRo " in 2014, and began shipping last year. CarriRo Delivery developed this time aims to help solve the daily shopping of people called weak shoppers, in addition to solving the problem of deliveries and shortage of delivery personnel in the food delivery industry.
CarriRo Delivery carries a home delivery box and automatically runs at a maximum speed of 6 km while recognizing the surrounding environment 360 degrees with a laser sensor and a camera. It also enables remote monitoring as well as remote monitoring as required.
From August this year, we will carry out the verification of technical and service aspects with our partner companies from time to time. We decided to start demonstration experiments on Sushi Delivery Service with Rideon Express Co., which develops further silver as the first step.
In Japan, there is no legal system that assumes that the robot will run automatically on the sidewalk, so we will aim to realize demonstration experiments on public roads while conducting demonstration experiments in private property.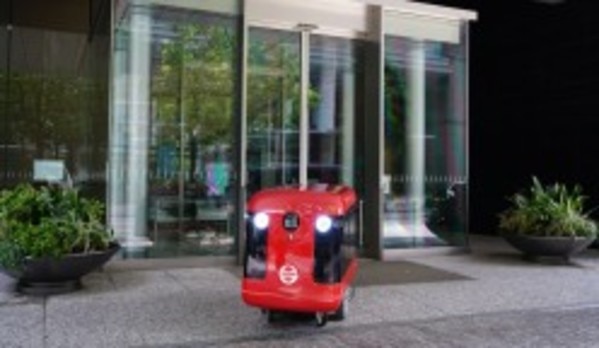 At the office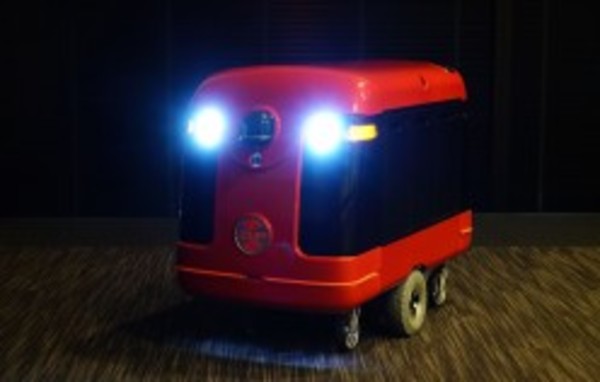 Light to illuminate forward
【Specification】
Size: 1330 (full length) x 750 (width) x 1090 mm (height)
Weight: 90 kg
Load weight: 100 kg
Speed: Maximum speed 6 km / h
Working time: 8 hours
Climbing power: about 8 degrees
[Press Release Article] 
【Exhibition Information】
ZMP Forum 2017
Dates: Tuesday, July 11 - Thursday, January 13, 2017 Venue: Bellesalle Iidabashi
Exhibition homepage:http://www.zmp.co.jp/products/9th_forum