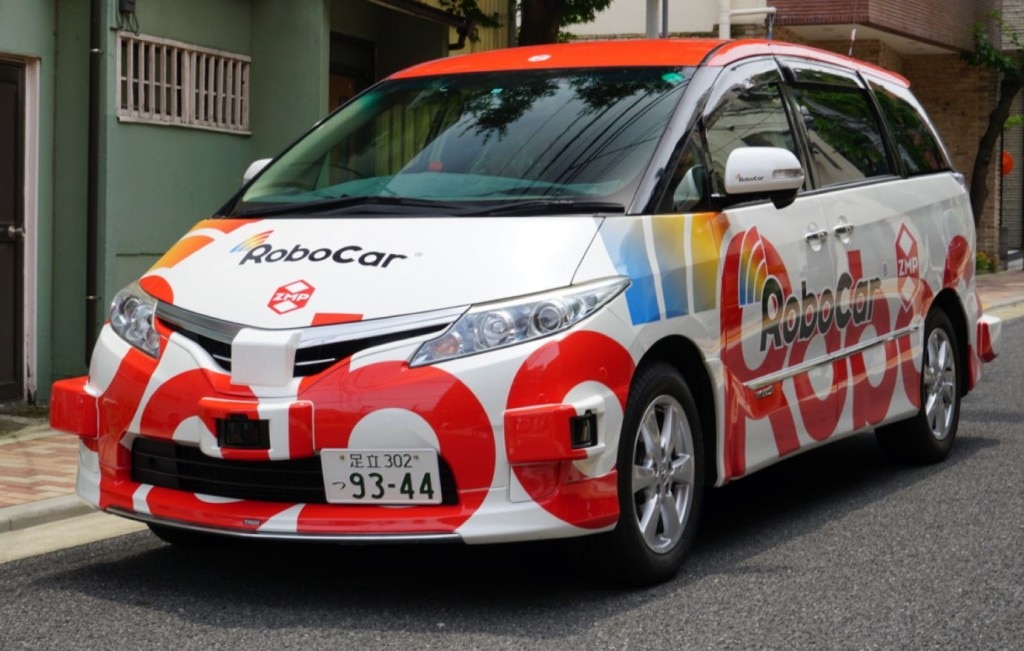 Started selling public road experiment support package for service development using autonomous driving
Started selling public road experiment support package for service development using autonomous driving
- Mobility service development solution for municipalities, universities, enterprises that tackle aging and depopulation issues -
ZMP Co., Ltd. (Bunkyo-ku, Tokyo, CEO: Taniguchi Hisashi ), since 2009 the automobile manufacturers, parts suppliers, universities, etc. has been selling RoboCar® series on technology for development, this time, Autonomous Driving In order to respond to the development and verification needs of future mobility services using technology, we started selling public road experiment support package using RoboCar® MiniVan.
This package includes RoboCar® MiniVan, an Autonomous Driving technology development platform based on proven commercial vehicles hybrid minivans that have been selling since 2015, a laser scanner that senses the surroundings, a monocular and stereo camera RoboVision®, We use experimental vehicles that built a system such as GPS, inertial sensor that measures behavior, in-vehicle computer IZAC® equipped with artificial intelligence that integrates acquired sensor data and performs Autonomous Driving .
In this package, the results and know-how of public road proving experiments started from 2014 are concentrated, we support technical advice and operation plan operation support, and we also support drivers and support car driving at the time of driving as requested.
Application scenes are widely applied to various scenes in which experiments on autonomous driving in public roads are required, such as demonstration experiments and application service fields for the purpose of confirming the validity of services for providing mobility services in populated areas.
Aichi Prefecture, Kanagawa Prefecture, Tokyo Metropolitan Government as a result of the public road experiment, and from last year, we are strengthening the public road experiment in the Odaiba area which is the venue for the realization of the automatic traveling taxi of the Tokyo Olympic Games, Accumulating techniques necessary for Autonomous Driving such as lane keeping in the environment, lane change over a maximum of 4 lanes, correspondence to the lane under construction, signal recognition, straight ahead, turning right and left, following a preceding vehicle, automatically stopping by pedestrian recognition I have come.
This package will provide technical support and customized development based on these technologies and experience to customers who are considering experiments on mobility service on public roads.
Details of RoboCar MiniVan public road experiment support package is here

​​​​​​​http://www.zmp.co.jp/products/robocar-minivan-roadtest
【Package Contents】
· Autonomous driving vehicle development platform RoboCar MiniVan (including sensors necessary for automatic driving)
· Automatic operation computer IZAC (basic license fee + control component option, including running test cost)
· High precision map
· Planning of field trials and support planning of experiment scenario
· Software customization for realization of experiment scenario
· Support for notification to the administrative and police agencies in the target area
· Engineering support on experiment implementation
· Operation support related to experiments (local coordinator, experimental driver, support car, etc.)
【Example of Autonomous Driving function installed in Odaiba's Autonomous Driving test】
· Front-following function
· Peripheral object detection (peripheral vehicle, pedestrian)
· Lane Keep
· Lane change
. Signal recognition (including arrow signals)
· Turn right at intersection
· Road parking avoidance
· Registration route traveling
※The above is an actual case in Odaiba and it does not guarantee that all can be realized in the demand area.
【Example of use scene of package】
-ADAS · Experiment and evaluation on public road in sensor development for Autonomous Driving
- Demonstration experiment of effectiveness for the introduction of mobility services of local governments
【Price】
Experimental example:
Demonstration experiment support of Autonomous Driving service on public road course of about 5 km
(Vehicle / equipment, software purchased, the period of the demonstration experiment is about one week)
​
¥ 80 million (excluding tax) ~
* We will propose according to purpose and scale. For details, please contact us.
[Press Release Article]
​