ZMP World 2019 Program Schedule is released & Reservation is currently open
ZMP Inc. in Bunkyo-ku, Tokyo (CEO, Hisashi Taniguchi, hereinafter ZMP) released ZMP World 2019 Program Schedule to be held from July 23 (Tuesday) to 26 (Friday) 2019.​ ​


The 11th ZMP Forum, which has been renamed as ZMP World 2019, is an expression of determination to expand globally the autonomous driving technology accumulated over 13 years. Under the theme of "from R & D to mass production-Robolution caused by ZMP", we announced a partnership with overseas partner companies, new initiatives with leading companies in Japan, and commercialization and mass production utilizing autonomous driving technology.​ ​
During the session,we will announce new services and products.The main events include launch of the latest model of the Autonomous car RoboCar® series, a new strategy for Auto Taxi® which transforms the movement of people and goods, Launch of the latest model of the logistics support robot CarriRo®, Introduction of service demonstration test of delivery robot CarriRo® Deli. Furthermore, various new ZMP products that accelerate development of ADAS and autonomous driving technology.
We are planning to have keynote speech by world-wide contemporary artist Miwa Komatsu and a lecture by Professor Hiroshi Ito, Managing Director of the Japanese Society of Anti-Aging Medicine and Professor, Division of Endocrinology, Metabolism and Nephrology Department of Internal Medicine, School of Medicine, Keio University. A special lecture will be given by Hisashi Taniguchi, CEO of ZMP Inc. on July 25, Thursday. Other programs include lectures by leading experts in the field of automated driving and Case Study examples by companies and researchers using our products.
At the first CarriRo® EXPO which will be held simultaneously, the visitors can get an opportunity to experience the functions, performance and future extensibility of CarriRo® and the following sessions will be held.
・Demonstration of the latest models
・Live talk by the users and Thanksgiving event
・Experience of various automation cooperation solution with CarriRo® by the development cooperation partner

Reservation is currently open and we charge no participation free.

【ZMP World 2019 Special Page】
https://www.zmp.co.jp/products/zmpworld2019
Program Schedule (※ as of April 18)
【How to apply】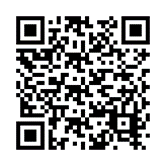 ​​​​​​​
Please apply with the following reservation form.
Participation application form:​ ​https://www5.revn.jp/zmpworld2019/
​
[ZMP World 2019 held summary]
テーマ:『R&Dから量産化へ -ZMPが起こすロボリューション-』
Date and time:
July 23, 2019 (Tuesday) from 10:00 am to 18:00 pm (from 18:30 pm - social gathering)
July 24, 2019 (Wednesday) from 10:00 am to 17:30 pm (from 17: 30- Cocktail Party & Product Experience)
July 25, 2019 (Thursday) from 10:00 am to 17:30 pm (from 17:30- Cocktail Party & Product Experience)
July 26, 2019 (Friday) from 10:00 am to 17:00 pm
Venue : Bellesalle Iidabashi First Tokyo Bunkyo-ku Kouraku 2-6-1 Sumitomo Iidabashi First tower​
Participation fee: Free (Separate fee is charged for reception)

[Press Release Article]
​