【Case Study】 Toyo University School of General Information Studies Quantify Behavior at Sports Utilizing ZMP Full Motion Capture System
【Case Study】 Toyo University General Information and Studies Department
Utilizing ZMP's whole body motion capture system
Quantify behavior during sports
- Numerical form of form as application of psychology in sports.
Use it as a common language for student guidance -


The ZMP® IMU - Z Body Motion, a whole - body motion capture system sold at ZMP Corporation (Bunkyo - ku, Tokyo, CEO: Taniguchi Hisashi, ZMP below) We will introduce examples as we used it in our research in the informatics department.
"ZMP IMU - Z BodyMotion" consists of 17 wireless motion sensors, exclusive whole - body suit, measurement equipment, software development environment, and is a motion capture system that can easily measure motion of the whole body from 2011 on sale , At research institutes such as companies and universities, we are using it for human motion measurement etc.
With the Tokyo Olympics in the 2020 ahead also, while the demand for data analysis is increasing in the domestic sports field, the Toyo University General Information Faculty will digitize the behavior and form of the athlete under sports to quantify the data and then submit the coaching .We are also doing research to help teaching.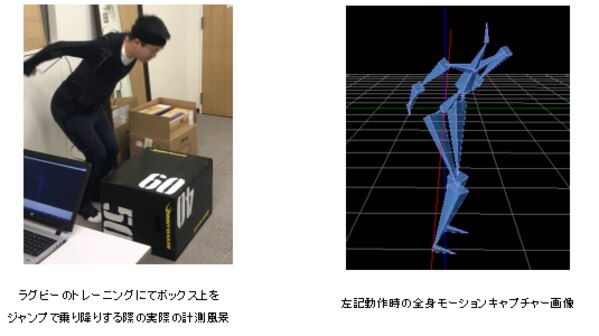 Mr. Satoshi Yoshinagun stated as follows.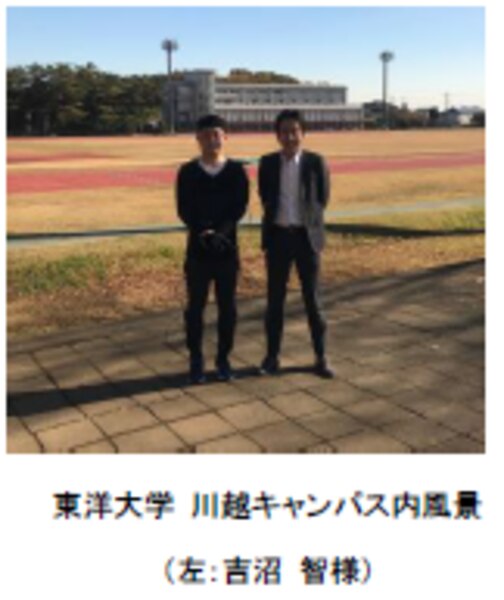 "We are studying the psychology of athletes in our laboratory.To guidance using quantitative numerical values ​​is done to make the communication between coaches and athletes smoother and more reliable.
I used optical full-body motion capture so far, but had problems such as markers getting off during measurement. Using ZMP's "whole body motion capture ZMP® IMU - Z Body Motion" as a suit type makes it easier for students to measure behaviors during practice. Currently I mainly use the same school rugby department, but it seems to be able to be used for form improvement as well, and I am considering using it at the same baseball team. Since it is possible to use this product if there is no contact of the body during measurement, since it is possible to measure the behavior, we will consider using it in various sports fields such as golf in the future. "

Toyo University General Information Faculty
http://www.toyo.ac.jp/site/isa/
In addition to motion measurement in sports, this product is also used for measuring the driving operation of a car driver and measuring the motion of a worker in a factory. We will continue to provide products and services that will be useful for research and development.
Product introduction Full body motion capture ZMP® IMU - Z Body Motion
http://www.zmp.co.jp/products/imu-z_bodymotion
Main function
■ Since a small motion sensor is used without using a camera,
There is no blind spot, and measurement is possible regardless of location
■ Since IDs are assigned to each sensor, there is no misunderstanding between measurement points. · Attitude data acquired from 17 sensors and kinematics are combined, and the position of each part is specified and displayed. It is also possible to construct arbitrary models
■ Provide functions (3D display, signal filtering, attitude estimator, kinematics, matrix, quaternion calculation) necessary for construction of motion capture system as a software development environment
Price * Tax excluded
Full body motion capture system ZMP® IMU - Z Body Motion
一般 250万円、アカデミック 200万円 
(17 sensors, power supply / cable, development environment (IMU - Z SDK), whole - body suit,
 計測機器(Windows PC)
【Press Release Articles】 
You can check press release PDF here.