Distribution robot development platform POWER WHEEL II began selling
Distribution robot development platform POWER WHEEL II began selling
- CarriRo® driving module with sales record since 2016 equipped with laser range sensor / SDK -
- Limited 10 campaign prices at the end of March at the end of March -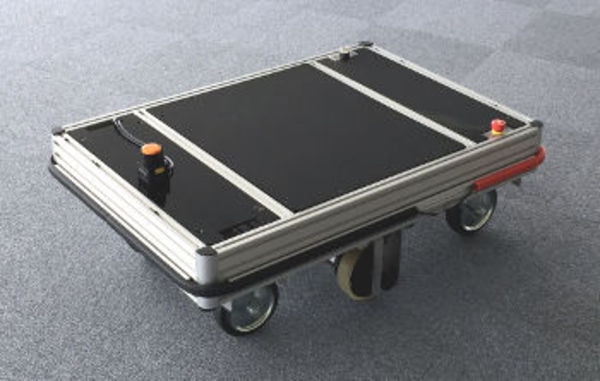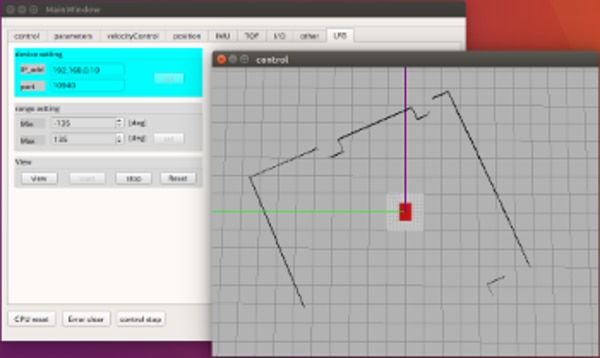 POWER WHEEL II (with laser range sensor) Sensing by laser range sensor
                                                                (ビューワ画面)※製品画像、画面は開発中のものです。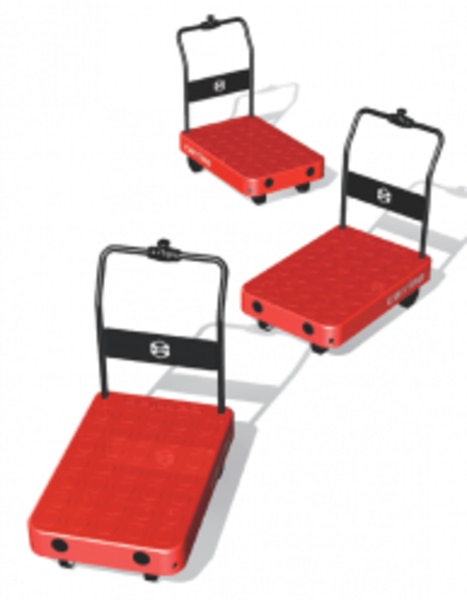 Use the drive unit of the CarriRo the logistic support robot
Currently introduced to more than 50 companies. Operating in Korea, Singapore, China, Japan
ZMP Co., Ltd. (Bunkyo-ku, Tokyo, CEO: Taniguchi Hisashi ) is a computer-controllable research and development vehicle equipped with a laser range sensor and a software development environment (SDK) in CarriRo's driving module that has been successful in sales since 2016 We began accepting orders for POWER WHEEL II (Power Wheel Two) Laser Range Sensor Package for Mobile Trolley Platform.
In this package, we installed a laser range sensor with a scan angle of 270 ° as an external sensor in the POWER WHEEL II computer-controllable moving platform for research and development. Viewer and API to visualize sensor data, sample program included.
POWER WHEEL II is based on CarriRo's driving module that has been successful in 2016 and has a large capacity lithium ion battery and can travel for 8 hours * on an independent two-wheel drive type 6 wheel truck using a high output motor is. The loading space is 650 mm wide x 950 mm deep and the maximum loading weight is 100 kg and it is possible to install various experimental equipment. As standard sensors, high precision rotary encoders, inertial sensors, distance measuring sensors are mounted. In this package, a laser range sensor is installed as an external sensor. Linux PC for control, libraries and sample program such as acquisition of various sensor information, motor drive, communication (WiFi) as SDK, it is possible for customers to develop applications freely. The laser range sensor can be used for detection of obstacles, SLAM (Simultaneous Localization and Mapping) which creates a peripheral map and self position estimation, etc. It can be used for autonomous travel of mobile and development of safety functions I will.
This package can be used as a general-purpose mobile truck robot platform in research and development of logistics warehouses, logistics robots in factories, next-generation automatic conveyance machines, research and development of new services using mobile carts and mobile robots, etc.
In the case of deliveries by the end of March 2018, we will start accepting orders from today with price of 2.3 million yen (tax excluded) as the year-end campaign price (when the laser range sensor with the detection distance of 20 m is installed).
* Operating time depends on operation pattern, load condition of control PC, etc.
Mobile Rolling Platform for R & D Platform POWER WHEEL II (Power Wheel Two)
https://www.zmp.co.jp/products/power-wheel
【POWER WHEEL II Main Features】
Independent two-wheel-drive mobile truck platform available on indoor flat road platform
· Large capacity lithium ion battery (24V 50 Ah) installed. Driving time 8 hours *
· A variety of experimental equipment can be mounted with a maximum loading capacity of 100 kg in a loading space of 650 mm in width × 950 mm in depth
· High precision rotary encoder, inertial sensor, distance measuring sensor installed
· Various power supply outputs, IO / AD input, CAN as standard interface
· Emergency brake, bumper sensor, communication monitoring function
· Login directly to control PC to develop applications (on-board development)
· Library including sample information acquisition, motor drive, communication (WiFi) and sample program included
· Optional installation of laser range sensor, stereo camera, monocular camera, etc.
- Remote operation by game controller (option) etc. by wireless communication is possible
- Advanced processing can be implemented by linking with high-performance PC (option) via network
【Example of scenes using products】
· Algorithm development and operation verification of logistics warehouse and next-generation automatic transfer machine in factory
· To develop new services and build logistics systems using autonomous mobile carts
【POWER WHEEL II specification】
Body weight: 55 kg
Size: Width: 650 mm Depth: 950 mm Height: 300 mm
Battery: 24V 50 Ah, Li-ion battery
Power supply for peripheral equipment: AC100V / 300W, 24V / 10A, 12V / 2A, 5V / 2A
Working time: 8 hours
Charging time: 2.5 hours, special charger
Maximum load weight: 100 kg
Maximum speed: 6 km / h
Uphill angle: 3 °
Operating temperature range: 0 to 40 ° C, non condensing, non-waterproof
Drive part: 2 brushless DC motors 150 Wx, electromagnetic brake * up to 4 pieces
Standard sensor: Gyro sensor, acceleration sensor, geomagnetic sensor, TOF sensor (1D) x 8, bumper sensor
【Laser range sensor package laser range sensor specification (Hokuyo Electric UST - 20 / 10LX)】
Scanning angle 270 °, detection distance 20 m (20 LX) / 10 m (10 LX), scanning time 25 msec, angular resolution 0.125 °
【Price (tax excluded)】
POWER WHEEL II laser range sensor package (20 m) 3.3 million yen → campaign price 2.31 million yen (30% off)
(POWER WHEEL II (main unit) + laser range sensor (UST - 20 LX) + software development environment (SDK))
POWER WHEEL II Laser range sensor package (10 m) 3.2 million yen → campaign price 2.4 million yen (30% off)
(POWER WHEEL II (main unit) + laser range sensor (UST - 10 LX) + software development environment (SDK))
POWER WHEEL II 3 million yen → Campaign price 2.1 million yen (30% off)
(POWER WHEEL II (main unit) + software development environment (SDK))
※ We will propose optional sensors, PC etc according to purpose. It is also possible to customize the trolley size and the number of motors according to your request. For details, please contact us
Press Release Articles
You can check press release PDF here.