Automotive Engineering Exposition 2018 at Yokohama Autonomous Driving Presentation of products and services that support technology development​ ​
- Maximum 150 m · Horizontal 100 ° stereo camera First exhibition including RoboVision 3 -
- press hour press announcement Wednesday, May 23 8: 20 ~ 8: 35 at the ZMP booth -


​​​​​​ZMP Co., Ltd. (Bunkyo-ku, Tokyo, CEO: Taniguchi Hisashi ) will hold "Automotive Engineering Exposition" held at Pacifico Yokohama · Exhibition Hall from Wednesday, May 23rd to May 25th.We will exhibit various new products and services related to Autonomous Driving at the car exhibition at 2018 Yokohama.
In addition, we will make a press announcement at ZMP booth at 8:20 on Wednesday, May 23.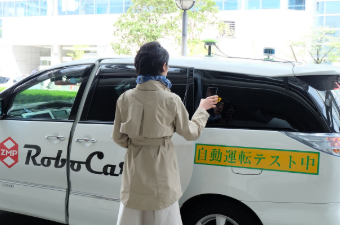 Supply service image

· Application support service for Autonomous Driving technology
As a new service of ZMP, we provide support services such as development, research, and demonstration experiments applying Autonomous Driving technology. For example, as an application example such as realization of a driving scenario using Autonomous Driving technology, attention alerting device using sensing technology such as object detection and white line detection, and automation of running parts of durability test and repeated test, new mobility service including demonstration experiments and development of safety functions of agricultural machines and construction machinery.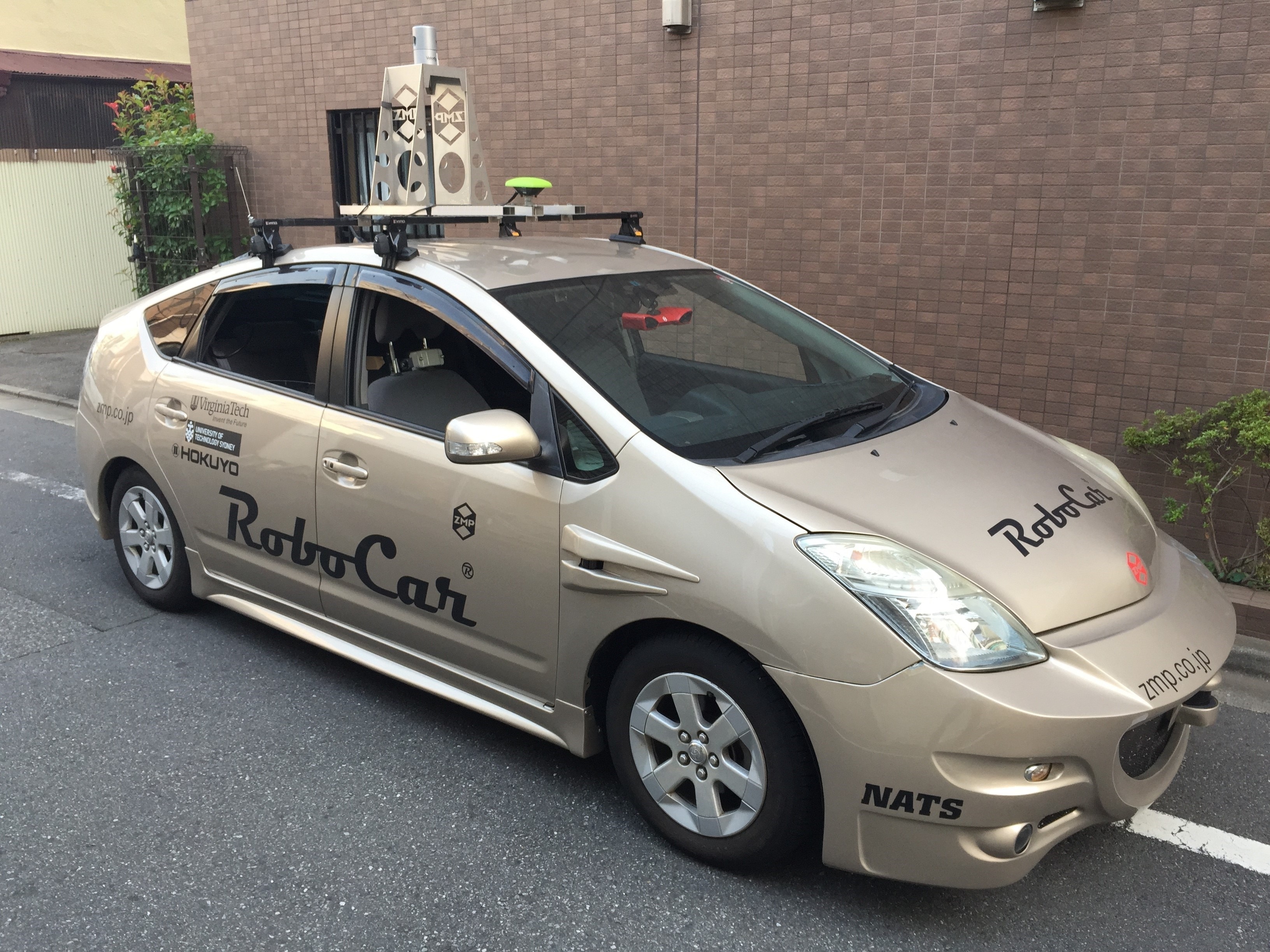 RoboTest measurement vehicle example

· Case of RoboTest Vehicle data measurement service and introduction of new service
Utilizing our own Autonomous Driving technology development and testing experience, we are providing data acquisition support services during driving by drivers on public roads. In addition to designing and constructing the system necessary for acquiring travel data, in addition to arranging vehicles and installing / remodeling equipment, and data processing after acquisition, we will sell traveling data possessed by ZMP as a new service, inexpensively short term. We will introduce our efforts to provide data.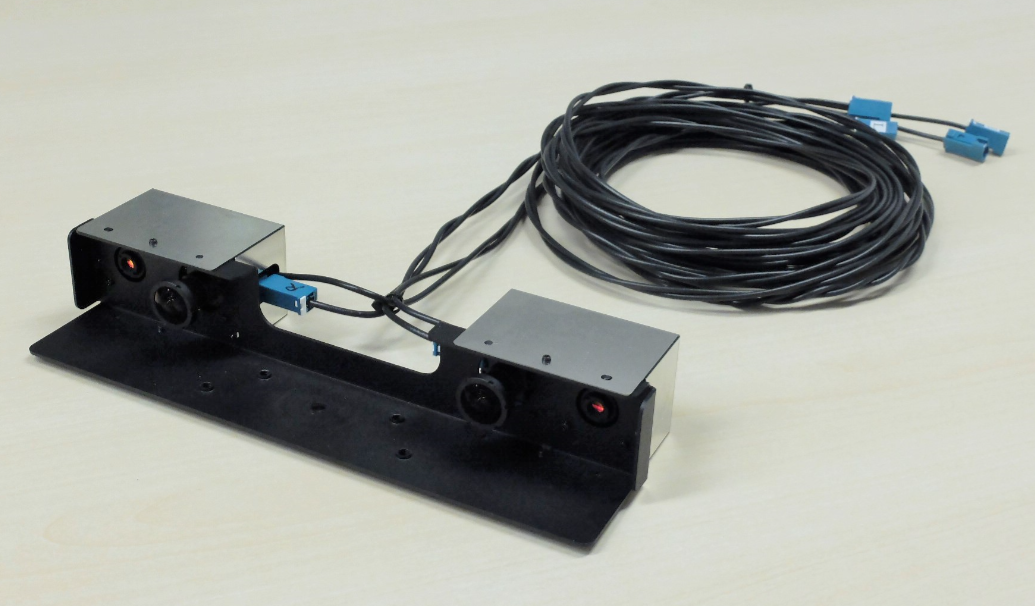 Stereo camera for automatic operation RoboVision 3


· Maximum 150 m, horizontal 100 ° RoboVision® 3 will be exhibited for the first time
RoboVision 3 adopts the latest Sony's high-sensitivity image sensor IMX390 for automotive, it is a stereo camera that can sense distance and field of vision up to 150 m and 100 ° horizontally. Images can simultaneously process HDR and flicker suppression of LED signals, and we can expect significant improvement in recognition and judgment functions important for ADAS · Autonomous Driving technology development.During this time, We will introduce the image measured by the actual machine exhibition and running test.





It can be used for measurement of the front and rear of the vehicle
RoboVision 2s (2), PC for setting, SSD (2 TB) when connected

- Stereo camera unit with long recording function added RoboVision 2s
Since its launch, RoboVision 2s, a stereo camera unit with more than 100 deliveries, has begun shipping software that adds an image measurement function that can store long-term images to an external recording device (SSD). In the option, the function of the object detection software by image processing is also updated, and the function which can detect plural objects is added. In addition, we will also introduce the RoboVision 2s CarTrack package equipped with the function to follow the preceding vehicle.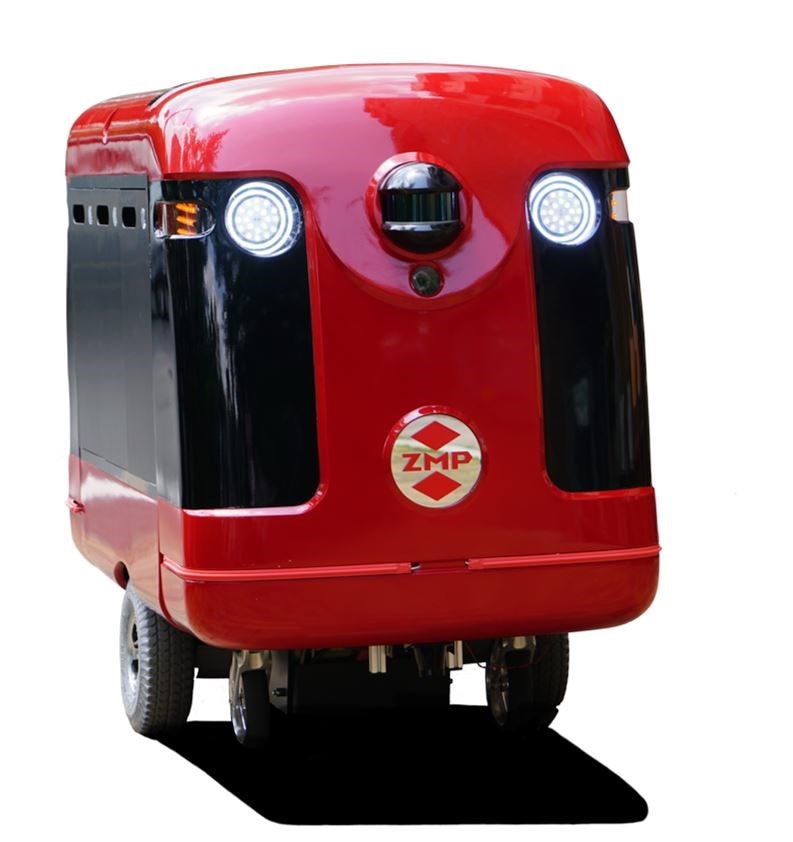 Delivery robot CarriRo Delivery
· Delivery Robot CarriRo® Delivery First exhibition at people and automotive technology exhibition
Aiming to eliminate the problem of the last one mile of logistics by applying the autonomous moving technology cultivated through the development of automobile Autonomous Driving technology of automobiles and aiming to help daily shopping, "CarriRo Delivery (Home delivery robot that moves the sidewalk automatically) ", And is proceeding with demonstration experiments. We plan to exhibit actual equipment at the booth and we will recruit strategic business partners towards commercialization of service business.


【Exhibition Information】
Automotive Engineering Exposition 2018 Yokohama, ZMP Exhibition Booth: No. 70
ZMP press announcement: Wednesday, May 23 8:20 to 8:35 pm Presented at ZMP booth
Automotive Engineering Exposition 2018 Yokohama
Dates: Wednesday, May 23, 2018 - Friday, May 25,
Venue: Pacifico Yokohama · Exhibition Hall
Booth number: 70
Exhibition homepage:https://www.zmp.co.jp/event/hitokuru2018

[Press Release Article]
​