Collaborate with integrated developers to develop advanced urban transportation infrastructure demonstration tests - World`s first public demonstration test of public Autonomous Driving taxi service​ ​
Implemented between Otemachi Financial City Gran Cube and Roppongi Hills on August 27, 2018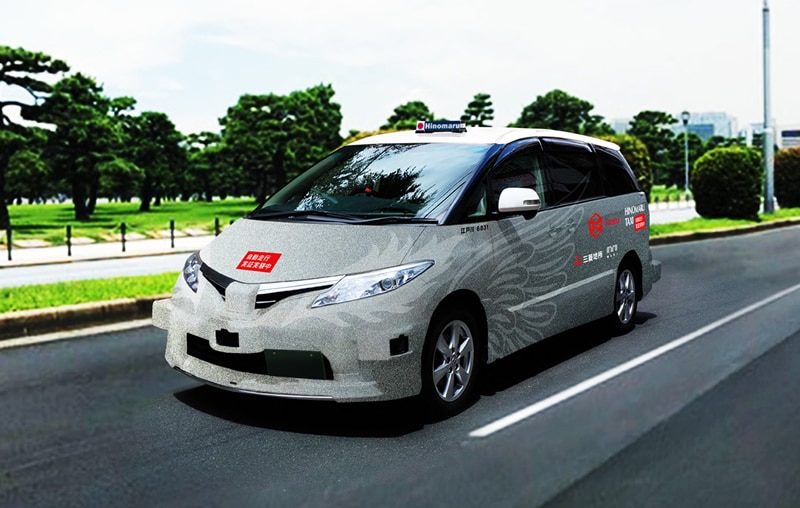 Autonomous Driving vehicle to use RoboCar® MiniVan (image)

Hinomaru KOTSU Co., Ltd. (hereinafter referred to as " Hinomaru KOTSU Co.,Ltd") and ZMP Corporation ("ZMP") (hereinafter referred to as ZMP) will start a demonstration experiment on public roads of taxi service using Autonomous Driving vehicles on August 27, 2018. Mitsubishi Estate Co., Ltd. (hereinafter referred to as Mitsubishi Estate) and Mori Building Co., Ltd. (hereinafter referred to as Mori Building) agree with the significance of this demonstration experiment and we will provide facilities to operate in order to realize the development in the center of the city,In addition, it is the world's first effort to take a business run by taxi using Autonomous Driving vehicles on public roads.

In this demonstration experiment, Hinomaru transportation carries out taxi service on public road using Autonomous Driving vehicle and reservation system developed by ZMP, and the experiment section is Otemachi Financial City Gran Cube (Chiyoda Ward, Tokyo) and Roppongi,we are planning about 5.3 km connecting Hills (Minato-ku, Tokyo). The experiment period is from August 27th to September 8th, 2018, users (experiment participants) are widely recruited from the public and from today you can visit the site (https://www.zmp.co.jp/aidelitaxi).This demonstration experiment started this fiscal year was selected as a support project "Business Model Construction Utilizing Autonomous Driving Technology" in order to further accelerate the practical application of autonomous driving technology,by Tokyo Metropolitan Government.It will be implemented with the support of the installation of "Tokyo Auto Travel One Stop".

Hinomaru Traffic and ZMP aim not only to eliminate traffic congestion and reduce environmental impact by realizing Autonomous Driving taxi service commercialization, but also aim for support of vulnerable people and resolution of chronic driver shortage.
Mitsubishi Estate and Mori Building, as a comprehensive developer, collaborate with state-of-the-art research institutes, universities, and companies to propose future ways of cities, and work on various collaborative research and demonstration experiments in the town. As part of this, in cooperation with this experiment aiming to develop a new urban transportation infrastructure, this time, we aim to further improve the function of the international city / Tokyo.


For inquiries about this matter
ZMP Inc. charge: Nagaoka / Nishimura TEL: 03-5802-6901
Outline of the demonstration test
Date and time: Monday, August 27, 2018 - Saturday, September 8, the same day 9: 00 - 17: 00 (planned)
※Excluding September 2, Sunday.​ ​
Experimental route: Otemachi Financial City Gran Cube - Roppongi Hills (about 5.3 km)
Route
※ Otemachi Financial City Grand Cube (Address: 1-9-2 Otemachi Chiyoda-ku, Tokyo)
※ Roppongi Hills (Address: 6-10-1 Roppongi, Minato-ku, Tokyo)
Traffic Vehicle: 1 minivan type ( Autonomous Driving test vehicle with sensor and PC)
Number of flights: 4 round trips / day (planned)
Charge: 1,500 yen per way (tax included · schedule)
Organizer: Hinomaru Transportation Corporation, ZMP Inc.
Sponsor: Mitsubishi Estate Co., Ltd.
Cooperation: Mori Building Co., Ltd.
Participation application: Application website https://www.zmp.co.jp/aidelitaxi
Application period: Wednesday, July 18, 2018 11: 30 - Tuesday, July 31 (Tue) 18: 00
Contact us ZMP Inc. Autonomous Driving taxi demonstration experiment aidelitaxi@zmp.co.jp
How to use: After applying through the site, the candidate is selected through lottery and hence reservation can be made.
Make a reservation with a smartphone. Ride at the departure place on the given day, settlement after arrival and get off.




※ Because there is a limit on the number of operations,please note that it is not always possible for every selected candidate to get the desired date and time.
※ In this demonstration experiment, the system automatically operates the lane change, right / left turn, stop, etc, but the system may intervene depending on traffic conditions etc.

Scheduled driving area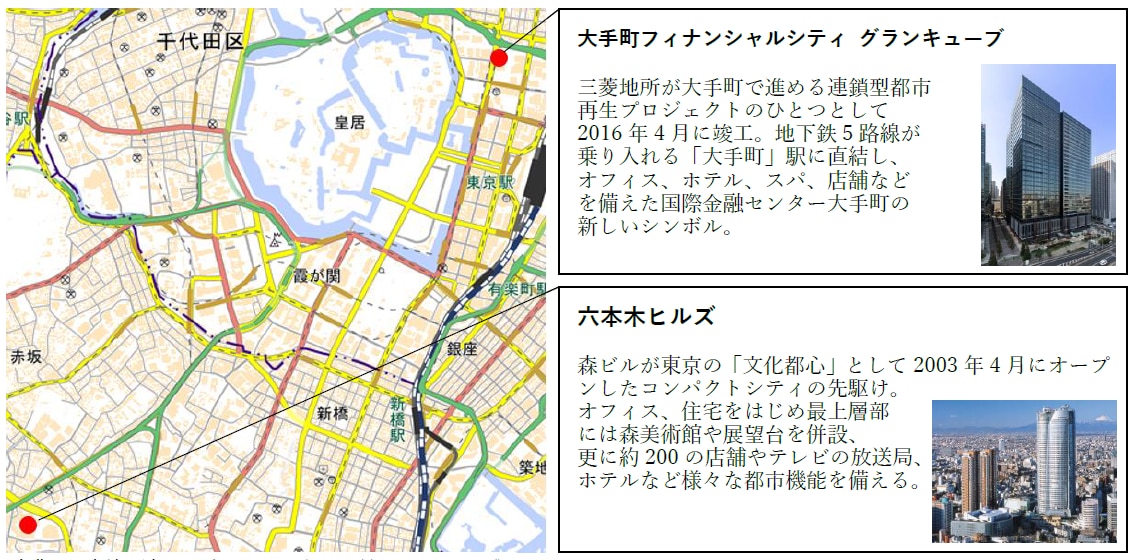 Map Source: Geographical Survey Institute website (https://maps.gsi.go.jp/)

Outline and approach of each company
​
​
Presented by ZMP Inc.
"Robot of Everything RoboCar® series platform for Autonomous Driving development, RoboCar® data measurement service, logistics Development and sales of support robot CarriRo® etc. We started Autonomous Driving demonstration experiment on public road from 2014, and in December 2017 we conducted a public road demonstration experiment without drivers riding in the driver's seat, which is the first in the country. We aim to realize Auto taxi in 2020, and we are doing experiments of demonstration of technology and service.
​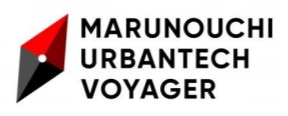 Mitsubishi Estate is pursuing the "open innovation field" in the Marunouchi area, aiming to become a city where diverse people and companies gather and exchange.
As part of its efforts, under the name "Marunouchi UrbanTech Voyager", we will examine the usefulness and practical hurdles in town planning, on advanced technology, as well as with universities and start-up companies By deepening collaboration and conducting surveys and research mainly in the AI ​​· IoT · robotics field, we aim to introduce technologies to the future city and improve area functions.
Mori Building Co., Ltd.
The Mori Building aims to improve the magnetic strength of international cities and Tokyo by drawing the future of cities and lifestyles and practicing city creation that creates innovation. Demonstration experiment of Japan's first AI automatic driving home delivery robot (Roppongi Hills / 2017) and international conference "Innovative City Forum" (Roppongi Hills / Toranomon Hills / annual event held in 2013 ~) considering the future of cities and lifestyle in collaboration with state-of-the-art research institutions, universities and companies such as the MIT (Massachusetts Institute of Technology) Media Lab, while setting on "Hills" with urban functions, while working on various collaborative research and demonstration experiments, we will continue to propose the ideal way of the city.

[Press Release Article]
​