The Ministry of Land,Infrastructure,Transport and Tourism approved to carry out Autonomous Driving demonstration test within the airport restricted areas.
- Aim is to Respond to the shortage of labor force and provide ground support services at airports that are getting worse​ ​
- Konoike Transport and ZMP jointly implements at Narita International Airport -
Konoike Transportation Co., Ltd. (Headquarters: Chuo-ku, Osaka-shi, Representative Director and President Tadahiko Konoike) and ZMP Inc. (Headquarters: Bunkyo-ku, Tokyo, CEO Hisashi Taniguchi), Ministry of Land, Infrastructure and Transport jointly applied to the "Verification experiment related to autonomous driving in the airport restricted area" that we made public offering (* 1) from June 26 and it was selected this time.
​​​​​​​(*1)http://www.mlit.go.jp/report/press/kouku09_hh_000111.html

In this experiment, the Ministry of Land, Infrastructure, Transport and Tourism Airlines will conduct a demonstration experiment of an automotive vehicle assuming transportation of passengers and passengers within the restricted area of ​​the airport in order to cope with the labor shortage of the ground support service of the airport which is becoming serious.With domestic first efforts, the timing of the verification experiment will be scheduled between around November this year and around February next year.

In this project, at the Narita International Airport, inside the airport, the movement of the work staff of the Japan Airport Service Co., Ltd. (JASCO) of the KONOIKE group, which is under contracting part of the ground support service, is carried out in an Autonomous Driving test vehicle provided by ZMP. We will conduct and verify the tasks for implementation of Autonomous Driving technology in an environment where rules within the airport restricted area are different from ordinary roads are applied.

Since the opening of Kansai International Airport (hereinafter referred to as Kansai Airport) in 1994, the KONOIKE Group has entered the contract service business of ground support services within the airport, and since then has accumulated experience and know how to expand the scope of service. Today,they are handling various services at many major Japanese airports including Kansai Airport, Narita, Haneda, Itami, Fukuoka, Kobe and many other major airports. However, the rapid increase in visitors to Japan in recent years and the labor shortage in respond to the expansion of the number of visitors to Japan in advance of the Tokyo Olympic Games has become an urgent issue at all airports, further saving of ground support services and to make it more efficient.

Therefore, Konoike Transport will jointly apply for ZMP, which is pioneering initiatives in the field of autonomous driving, and a demonstration experiment of autonomous driving assuming transportation of passengers in the restricted area of ​​the airport for the first time in the country.

ZMP develops Autonomous Driving technology and Autonomous Driving vehicle management system at its own company and offers it as an Autonomous Driving platform. Moreover, we have demonstrated "business from demo" and demonstrate business model for practical use such as service demonstration by Autonomous Driving taxi between Otemachi and Roppongi. This case will be a demonstration in a new field within the airport restricted area.

Konoike Transport and ZMP will work together to prepare for the successful completion of this demonstration by combining the KONOIKE group's actual business know-how with ZMP Autonomous Driving technology.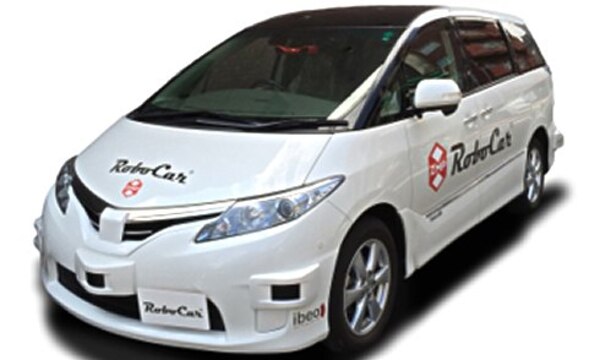 実験用車両イメージ 
【Outline of Konoike Transport Co., Ltd.】
商号 

Konoike Transportation Co., Ltd. * First Section of the Tokyo Stock Exchange

Representative

代表取締役兼社長執行役員 鴻池 忠彦 

大阪本社 

4-3-9 Fushimi-cho, Chuo-ku, Osaka-shi

Tokyo Office

東京都中央区銀座6-10-1 

Foundation

May 1880 (Meiji 13)

Establishment Date

1945(昭和20)年5月30日 

CAPITAL

1,710百万円(2018年3月31日現在) 

Number of employees

約24,000名(連結) (2018年3月31日現在)※臨時雇用者数を含む 

売上高 

276,761 million yen (consolidated, fiscal year ending March 2006)

営業利益 

11,067 million yen (consolidated, fiscal year ending March 2006)

Business contents

Production process service, General logistics service, International logistics service, Medical related service,

Fashion & apparel service, Airport related service, Constant temperature logistics service,

Environment related services, Engineering services, Eco energy services.

【Reference】
For an overview of airport related services of the KONOIKE group, please visit the following website. https://www.konoike.net/solution/service/airport.html

【Press release article】
​