Autonomous driving taxi public road service demonstration video release
-Autonomous taxi moving in the city center route with a stream of heavy traffic-
ZMP Inc. in Bunkyo-ku, Tokyo (CEO, Taniguchi Hisashi,hereinafter referred to as ZMP) has released Autonomous driving taxi public road service demonstration video.The demonstration was carried out from August 27 to September 8, 2018.

This service demonstration uses Autonomous Driving vehicle RoboCar® MiniVan developed by ZMP and Hinomaru Kotsu Co., Ltd is the taxi provider.We made a business run by taxi,the route is about 5.3 km connecting Otemachi Financial City Grand Cube (Chiyoda-ku,Tokyo) and Roppongi Hills (Minato-ku, Tokyo), and verification for the realization of Autonomous Driving taxi service.We took a business run in the central area where taxi demand is high.In this video, we pick up characteristic scenes such as right / left turns and lane change captured from inside and outside the car.

ZMP and Hinomaru Kotsu commenced collaboration in June 2017 with the aim of commercializing an Autonomous Driving taxi in 2020. Improvement of Autonomous Driving algorithm through collecting traveling data of skilful taxi drivers and hearing of driving know-how. It has led to the realization of natural driving along the flow of traffic and improvement of ride comfort. Hinomaru Kotsu driver learned the operation of the Autonomous Driving vehicle on the seat and the test course and supported safe driving. In addition, ZMP developed a dispatch system for Autonomous Driving taxis. We built a smartphone application for customers to book and get an Autonomous Driving taxi, a car tablet application that performs route confirmation, settlement operation at getting off, etc., and a system to monitor running at remote locations and smooth operation of taxi service.

Together with the Hinomaru Kotsu, ZMP will proceed with the verification of technology and services with the aim of commercializing an Autonomous Driving taxi based on the results of this demonstration experiment.


Autonomous Driving taxi public road service demonstration website:​ ​https://www.zmp.co.jp/aidelitaxi/overview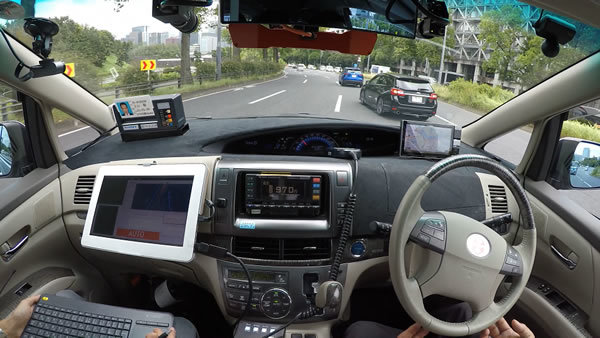 Inside the car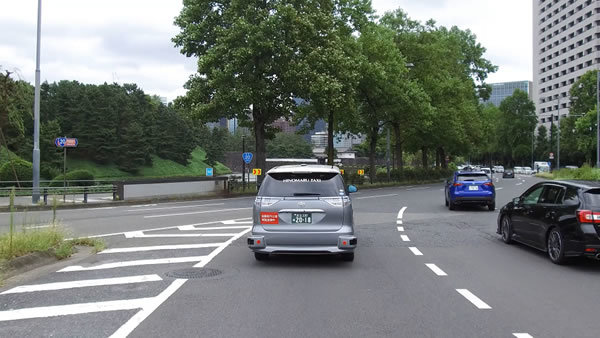 State of running
Please check the video of running Autonomous Driving taxi on public road

In addition,we are developing services to provide the autonomous driving system and reservation system utilized in the demonstration experiment this time to our customers who are considering business using MaaS.

【Related services】
Autonomous driving support service for MaaS

【Press Release Articles】
​