Sales of 3D TOF sensor for mobile robot research and development started
Sales of 3D TOF sensor for mobile robot research and development started
- Horizontal 100 ° Vertical 85 °, for external sensing of mobile robot -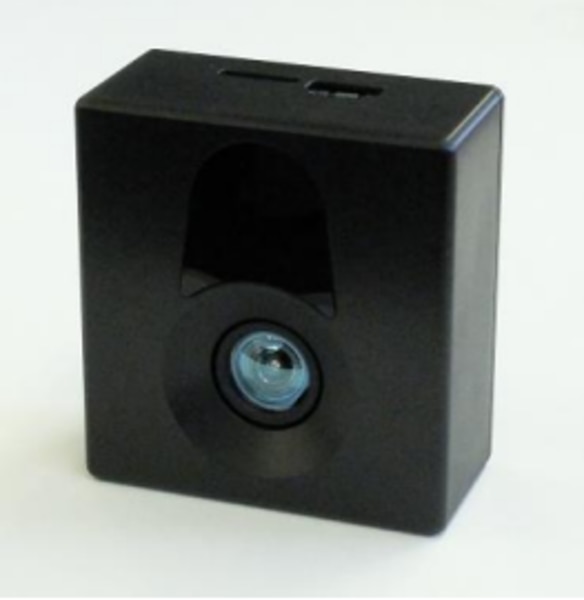 3D TOF sensor
ZMP Inc. (Bunkyo-ku, Tokyo, President: Tsune Taniguchi, hereinafter ZMP) has started selling 3D TOF sensors for mobile robot research and development.
This sensor is a 3D TOF sensor made of PMD technology and capable of measuring distances up to 6 m at viewing angles of 100 ° horizontally and 85 ° vertically. You can measure the shape and depth of the object by illuminating it and shooting it with a camera, and it is possible to measure even in a dark environment. The interface comes with C / C ++ and Matlab SDK with USB 3.0, it can be used as an external sensor by installing it on a mobile robot and developing applications.
In ZMP, we sell real robot 1/10 size robot car RoboCar 1/10, and dolly type mobile robot POWER WHEEL II as a development platform for mobile robots. This TOF sensor can be installed as an external sensor in these mobile robots and it can be used as a laboratory robot platform.
We will start accepting orders for 3D TOF sensor from today.


Left: 3D TOF sensor measurement example (indicating distance by color) / right: Shooting from the back of the robot


【Actual car 1/10 scale RoboCar 1/10】
http://www.zmp.co.jp/products/robocar-110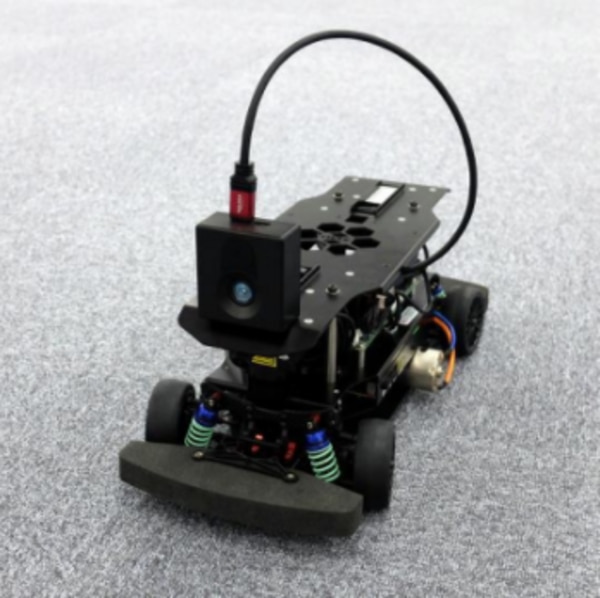 Example with three-dimensional TOF sensor
(RoboCar 1/10)
【Mobile platform for research and development platform POWER WHEEL II】
http://www.zmp.co.jp/products/power-wheel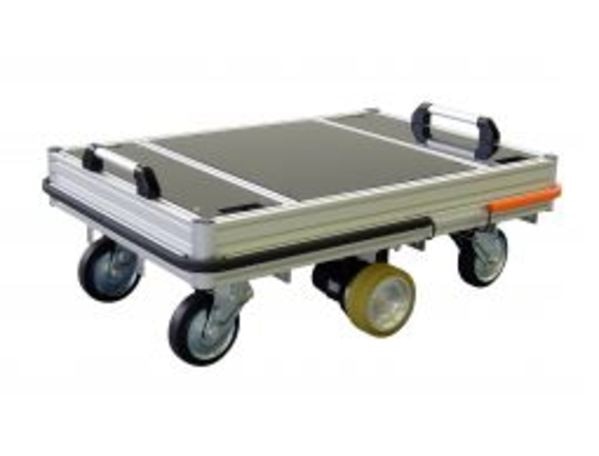 POWER WHEEL II
【Main Specifications】
Dimension 62 mm x 66 mm x 29 mm
TOF sensor IRS 1125C Infinion 3D Image Sensor IC
Measurement distance 0.5 - 6 m
Frame rate 5, 10, 25, 35, 45, 60 fps
Lighting 4 x VCSEL, 850 nm
Software C / C ++ SDK, Matlab-SDK
Resolution 352 × 287 px
Viewing angle Horizontal 100 °, vertical 85 °
Interface USB 3.0
距離解像度 <= 1 % of distance (1 – 6 m @ 5fps)
<= 1 % of distance (0.5 – 2 m @ 60 fps)
OS Windows 7/8, Ubuntu 14.04
power wheel icon
POWER WHEEL II


【Price】
We will propose it by combining sensor alone and robot. Please inquire details.
Press Release Articles
​
For inquiries
Contact