Started selling the latest type in-vehicle fanless PC series
Started selling the latest type in-vehicle fanless PC series
- Operating Environment Temperature -40 ℃ to 70 ℃, Automotive Network CAN Support
Data measurement for ADAS evaluation of cameras, LIDAR etc, for developing in-vehicle applications -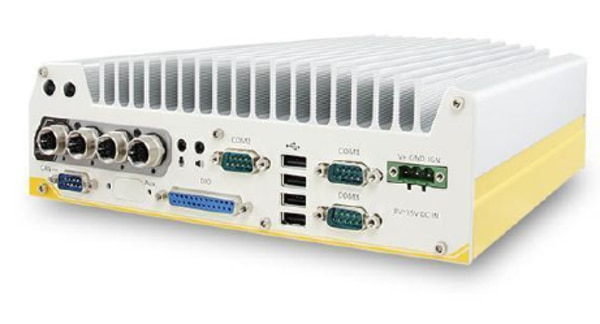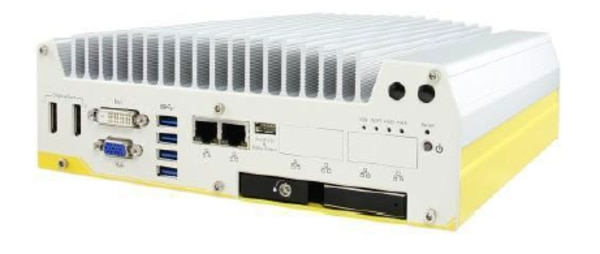 In-vehicle compact fanless PC Nuvo-5100 VTC appearance
 
ZMP Inc. (Bunkyo-ku, Tokyo, CEO: Taniguchi Hisashi , hereinafter ZMP) has started handling the Nuvo-5100 VTC series of products of Neousys Technology Co., Ltd. as a lineup of the latest in-vehicle fanless PC.
In the development of ADAS technology and Autonomous Driving technology, there is a need to acquire and process various sensor signals on board, and durability performance is required in the passenger compartment compared to normal PC such as temperature environment and shock and vibration.
In this series, it is a product that is equipped with a 6th generation Intel Core processor (Skylake) · as a car-mounted fanless PC, it is receiving model certification E mark according to EU directive and EN 50155 (rail standard). As the interface, M12 connector is used for the 4-port PoE port, it has excellent vibration resistance and shock resistance, internally it has specification of mini PCIe socket for 3G / 4G communication.
Stable operation is possible with fanless PC which can be measured in various development environments, troubles such as data repair due to data loss and contact failure are reduced, and smooth measurement and development can be advanced.
ZMP implements RoboTest, a public road data collection support service, and also sells experimental vehicles RoboCar MiniVan, MV2 for Autonomous Driving technology development. It is possible to propose a combination of this PC in system construction for collecting traveling data and experimental vehicle production for ADAS and Autonomous Driving technology development. We will start accepting orders from today.
Compact fanless PC Nuvo-5100 VTC series
http://www.zmp.co.jp/products/nuvo5100


【Characteristics】
· Intel (R) 6th-Gen i7 / i5 / i3 LGA 1151 socket-type CPU
· M12 or RJ45 compatible 4x or 8x 802.3at Gigabit PoE ports
· Automotive network CAN compatible (over 1 Mbps)
· SIM compatible 4x full-size mini-PCIe sockets installed
· Wide operating temperature range (-40 ° C to 70 ° C)
· 8 to 35 V DC input compatible
· E mark authentication


【Nuvo-5100 VTC series product spec (excerpt)】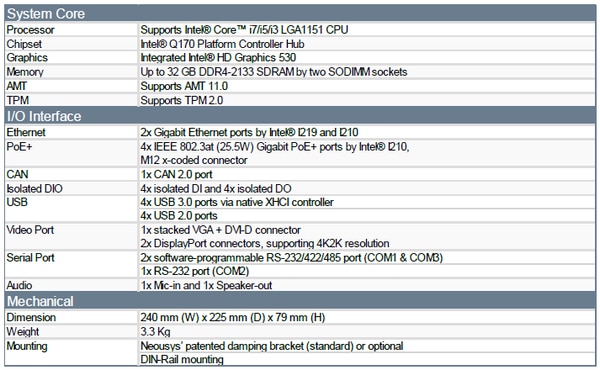 【Price】
Please inquire for the price as there can be changes according to the fluctuation of exchange rate,​ ​
[Reference: RoboTest for public road data collection support service]
http://www.zmp.co.jp/products/robotest
[Reference: Autonomous Driving technology development platform RoboCar series]
RoboCar® MiniVanhttp://www.zmp.co.jp/products/robocar-minivan
RoboCar® MV 2 http://www.zmp.co.jp/products/robocar-mv
Press Release Articles
​