Started selling the latest type in-vehicle fanless PC series
Started selling the latest type in-vehicle fanless PC series
- Operating Environment Temperature -40 ℃ to 70 ℃, Automotive Network CAN Support
Data measurement for ADAS evaluation of cameras, LIDAR etc, for developing in-vehicle applications -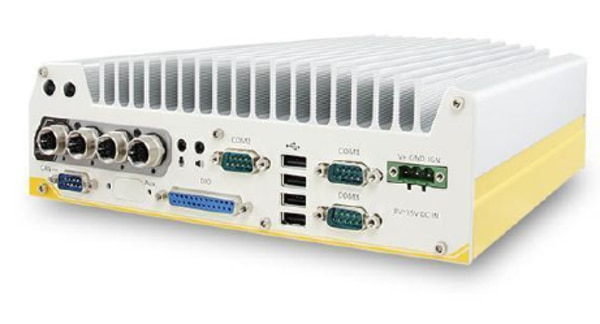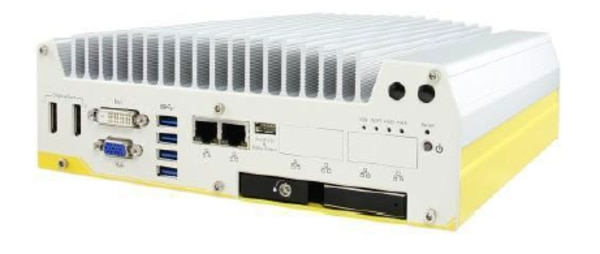 In-vehicle compact fanless PC Nuvo-5100 VTC appearance
 
ZMP Corporation (Bunkyo-ku, Tokyo, CEO: Taniguchi Hisashi , hereinafter ZMP) has started handling the Nuvo-5100 VTC series of products of Neousys Technology Co., Ltd. as a lineup of the latest in-vehicle fanless PC.
  ADAS技術や自動運転技術の開発においては、様々なセンサ信号の取得や処理をオンボードで行うニーズがあり、車室内では温度環境や衝撃や振動など通常のPCよりも耐久性能が求められます。
In this series, it is a product that is equipped with a 6th generation Intel Core processor (Skylake) · as a car-mounted fanless PC, it is receiving model certification E mark according to EU directive and EN 50155 (rail standard). As the interface, M12 connector is used for the 4-port PoE port, it has excellent vibration resistance and shock resistance, internally it has specification of mini PCIe socket for 3G / 4G communication.
Stable operation is possible with fanless PC which can be measured in various development environments, troubles such as data repair due to data loss and contact failure are reduced, and smooth measurement and development can be advanced.
 ZMPでは、公道走行データ収集支援サービスRoboTestを実施し、また、自動運転技術開発向けの実験車両RoboCar MiniVan、MV2を販売しております。走行データ収集のためのシステム構築や、ADAS・自動運転技術開発のための実験車両製作において、本PCを組み合わせたご提案が可能です。本製品は、本日より受注を開始致します。
Compact fanless PC Nuvo-5100 VTC series
http://www.zmp.co.jp/products/nuvo5100
 
【Characteristics】
· Intel (R) 6th-Gen i7 / i5 / i3 LGA 1151 socket-type CPU
· M12 or RJ45 compatible 4x or 8x 802.3at Gigabit PoE ports
· Automotive network CAN compatible (~ 1 Mbps)
· SIM compatible 4x full-size mini-PCIe sockets installed
· Wide operating temperature range (-40 ° C to 70 ° C)
· 8 to 35 V DC input compatible
· E mark authentication
 
【Nuvo-5100 VTC series product spec (excerpt)】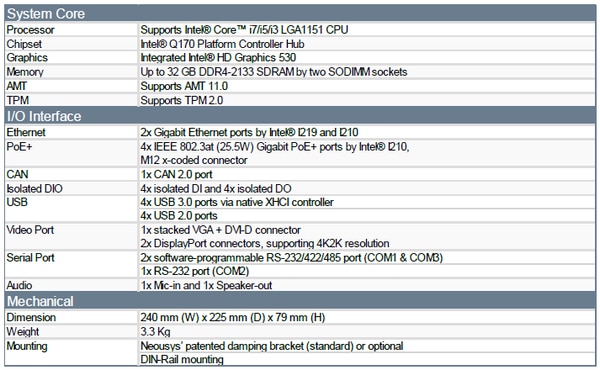 【Price】
Please inquire for the price as there can be changes according to the fluctuation of exchange rate,​ ​
[Reference: RoboTest for public road data collection support service]
http://www.zmp.co.jp/products/robotest
[Reference: Autonomous Driving technology development platform RoboCar series]
RoboCar MiniVan http://www.zmp.co.jp/products/robocar-minivan
RoboCar MV 2 http://www.zmp.co.jp/products/robocar-mv
Press Release Articles
You can check press release PDF here.