[Introduction example introduction] Saitama Institute of Technology Utilized for the first automatic test demonstration experiment of Autonomous operation development platform RoboCar® HV in Saitama prefecture
[Introduction case introduction]
Automated operation development platform RoboCar® HV
Saitama Institute of Technology Utilized for the first automatic test demonstration experiment in Saitama prefecture
Autonomous Driving development platform RoboCar ® HV sold by ZMP ZMP Inc. (Bunkyo-ku, Tokyo, CEO: Taniguchi Hisashi , hereinafter referred to as ZMP) was introduced for the demonstration experiment of Autonomous Driving by Saitama Institute of Technology, It is utilized in large-scale demonstration experiment of Autonomous Driving demonstration experiment on public roads and SIP (strategic innovation creation program) "automatic traveling system" of the Cabinet Office. We are pleased to announce the case introduction on our website this time.
【Introduction of RoboCar® HV application case】 Saitama Institute of Technology
https://www.zmp.co.jp/products/case_180319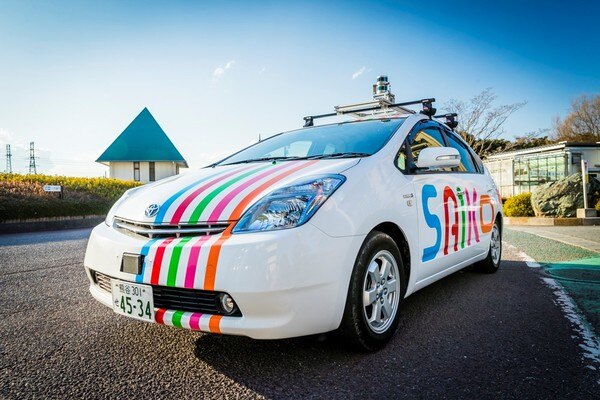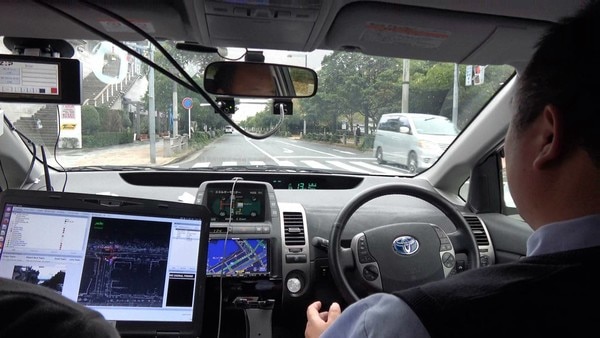 RoboCar® HV introduced at Saitama Institute of Technology and public road test (Odaiba)
(※ Photo: provided by Saitama Institute of Technology)
At the Saitama Institute of Technology, we celebrated the 40th anniversary of our foundation in 2016 and built a manufacturing research center that has been promoting R & D on automatic driving as a next-generation automobile project. Since October 2017, it was the only private university to participate in the SIP of the Cabinet Office and we are conducting demonstration experiments on automatic driving by public roads in Odaiba.
Starting in December 2017 Saitama Prefecture in Fukaya city, Saitama prefecture's first public road demonstration experiment is started for the purpose of training autonomous driving related industries useful for human resource development and town planning.This demonstration experiment will be continued until March 2019.
Please refer to Saitama Institute of Technology Press Release for details of the demonstration experiment.
https://www.sit.ac.jp/media-s/2017/press/171027_01.pdf
https://www.sit.ac.jp/media-s/2017/press/171016_01.pdf
The experimental vehicle in this demonstration experiment is utilized by RoboCar® HV which is an automatic operation development platform of ZMP. RoboCar® HV is an automated driving development platform modified on the basis of a commercially available hybrid car so that the vehicle can be controlled from an external computer. The user can easily control the vehicle with the sample program installed on the attached PC. Users can also control vehicles from their own computers using information on CAN (Controll Area Network) provided for communication with RoboCar®, and many of them involve automatic driving and ADAS (advanced driving support system) We are using it for people involved in development.
In ZMP, in addition to RoboCar® HV introduced to Saitama Institute of Technology, we are offering RoboCar® MiniVan, a minivan based hybrid vehicle that has a large number of passengers and load capacity, and can mount a lot of passengers and experimental equipment during the experiment . We also offer "RoboCar® MiniVan Autoware Package" equipped with Autoware which is an automatic operation open source software for customers who want to start experiments of automatic driving at low cost quickly.
We also offer RoboCar MiniVan public road travel package, RoboCar MiniVan public road experiment support package, ZMP's own automatic operation computing platform "IZAC®", etc. Many research institutions and companies promoting research and development of automatic driving We have been supporting, such as demonstration experiments and automatic driving has been introduced.
We will continue to contribute to the development of Autonomous Driving technology through provision of an Autonomous Driving development platform and support with demonstration experiments.
About ZMP RoboCar Minivan
http://www.zmp.co.jp/products/robocar-minivan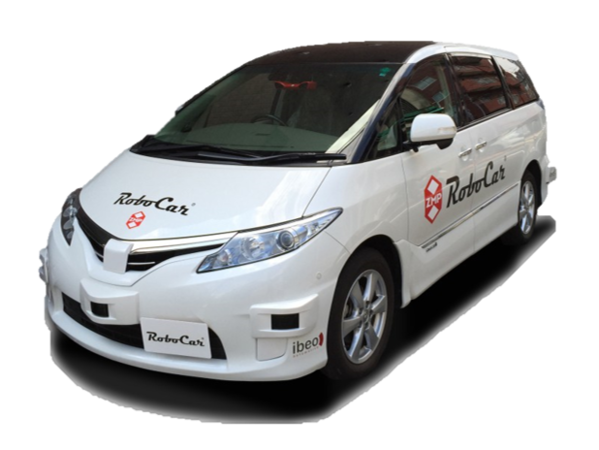 Features of RoboCar MiniVan
· Can acquire CAN information (speed, steering, accelerator, brake, shift position, etc.)
· Optionally equipped with external sensors such as stereo camera and laser range sensor, large capacity battery system, etc.
· Control of steering, accelerator and brake
· User program can be executed by ZMP proprietary controller
· Switchable between Automatic control mode and Manual mode
【Price】
RoboCar MiniVan ¥ 18 million (excluding tax)
It is an experimental vehicle that can control the operation of the car running, bending and stopping from your program.
RoboCar Minivan IZAC package please contact us
It is a package with IZAC computer for automatic operation of ZMP development. IZAC is an integrated system of hardware and software that can efficiently develop development by library of functions of cognition, judgment and operation required for autonomous operation, and in the company's public road demonstration experiment which has been implemented since 2014 I'm using.
RoboCar Minivan Autoware Package 23,800,000 yen (excluding tax) ~
This package is equipped with Autoware open source software for automatic operation system developed mainly by Nagoya University.
Please contact RoboCar MiniVan Demonstration Experiment Support Package
We support the demonstration experiment of automatic driving service on public road. We will make proposals according to purpose, verification experiment period etc. For details, please contact us.
Press Release Articles