Launch sales survey solution system using autonomous unmanned aerial vehicle system "AEROBO®"
- Adding AEROBO Marker enables acquisition of surveying data with accuracy of ± 1 cm -
- Exhibited at the 10th ZMP Forum held from 18th to 20th July -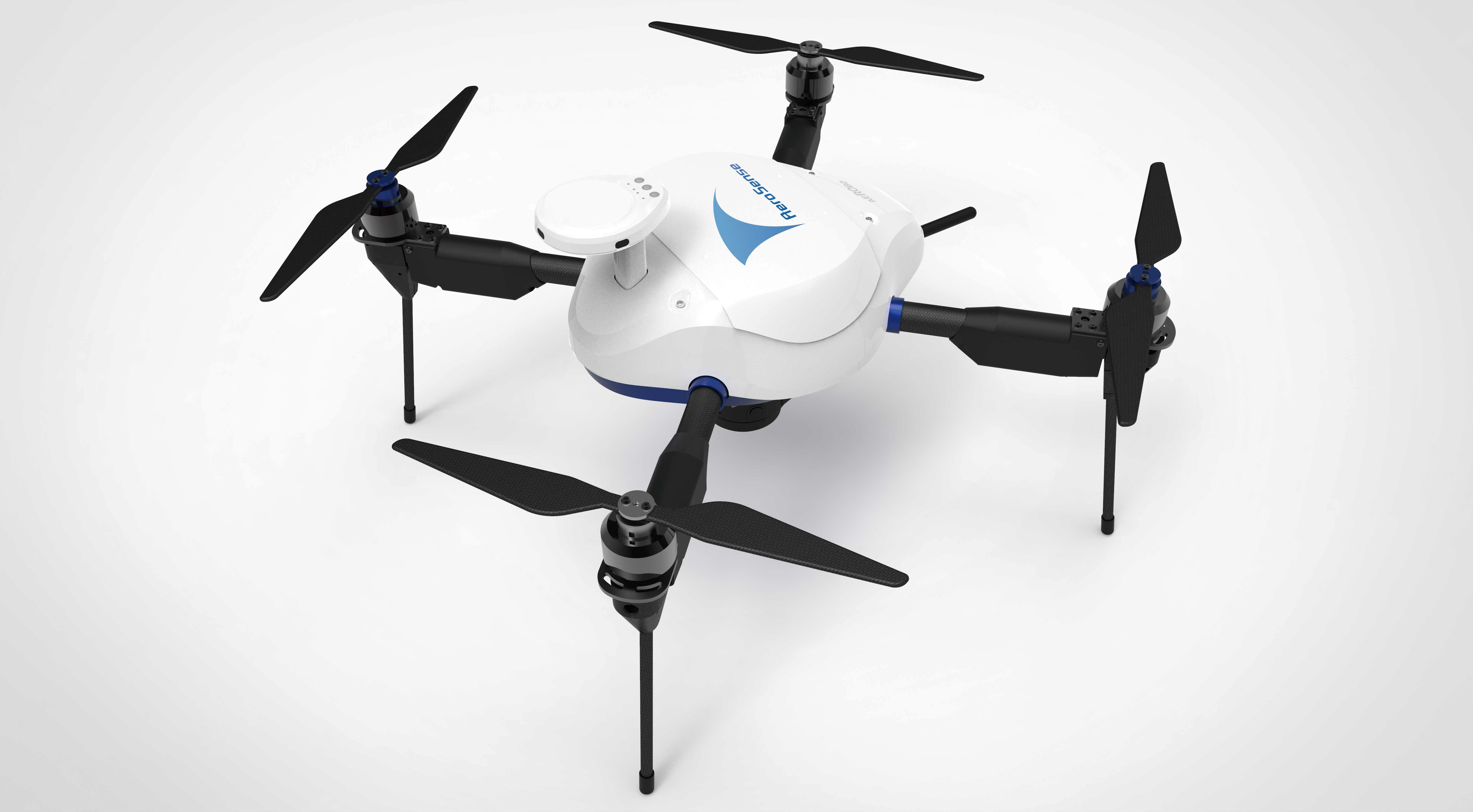 Autonomous flight drone for industrial use "AEROBO"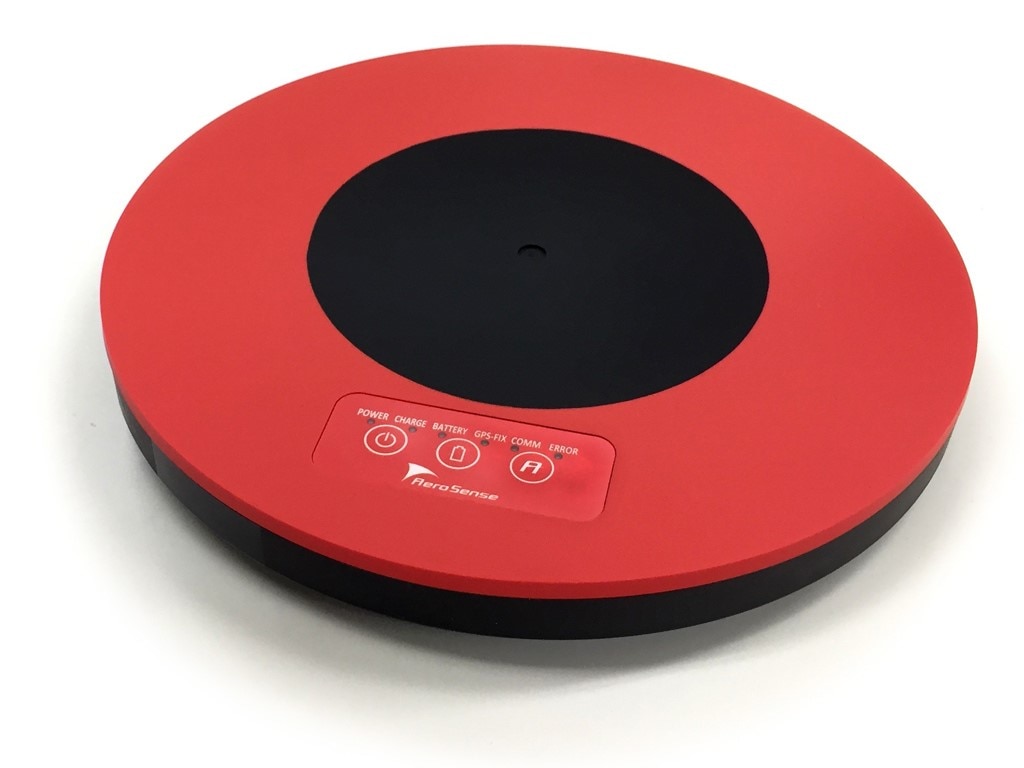 Anti-alarm sign for drone with GNSS "AEROBO Marker"
ZMP Corporation (Bunkyo-ku, Tokyo, CEO: Taniguchi Hisashi , hereinafter referred to as ZMP) aims to expand the surveying solution to the automobile industry and the construction industry, "AEROBO Marker" of Aerosense Corporation.We began selling sophisticated solution systems for acquiring highly accurate survey data. We will exhibit this system at ZMP Forum held from 18th to 20th July.

With this system, we can realize 3D modeling of test courses of automobile related companies and automation of facility management and inspection surveying of factories etc. Also, in the construction industry, we have implemented manual surveying, and by introducing this system, it took cost and time to realize cost reduction and work efficiency improvement.
This system is the industrial autonomous flight type drones "AEROBO" which enables the measurement and analysis of the highest precision, the anti air marker "AEROBO Marker" for drone equipped with the first GNSS logger in the country, the cloud service,"AEROBO cloud", is possible to automatically create high-precision three-dimensional models and orthoimages, realizing surveying that is consistent from measurement to model creation.
It has also been introduced in the 3D modeling of domestic test courses etc. Obayashi Corporation has conducted joint comparison and verification with another company's drone at the construction site, achieving positioning with accuracy of ± 1 cm, on-site working time reducing to half. In addition, at the construction of a large-scale logistics warehouse base completed in recent places, utilization is also spreading at domestic major general contractors.
The price will be on sale from today with AEROBO 1.6 million yen / unit, AEROBO Marker 200,000 yen / piece.

AEROBO series Product introduction URL:https://www.zmp.co.jp/products#aerosense
【Price】
■ AEROBO 1.6 million yen / machine (operating terminal and training are charged separately)
※ Rental price 1 Site 200,000 yen per week / machine
■ AEROBO Marker 200,000 yen / piece (cloud usage fee 30,000 yen / times)
※ Rental price 1 site 1 week 10,000 yen / piece
■ AEROBO cloud 30,000 yen / times
※ This service contract with aerosense.


【10th ZMP Forum Summary】
ZMP Forum 2018 " ZMP implementation of Autonomous Driving and ADAS technology to change the movement of people and goods "
ZMP has been holding the ZMP Forum every year since 2009, with the intention of contributing to the acceleration of technological development.
Date and time:
July 18, 2018 (Wednesday) from 10:00 am to 6:00 pm (from 6:30 pm ~ Social gathering)
July 19, 2018 (Thursday) from 10:00 am to 5:00 pm (from 5:00 pm ~ Item Demo & Experience Meeting)
July 20, 2018 (Friday) from 10:00 am to 6:00 pm
Venue: Bellesalle Iidabashi (3-8-5 Iidabashi Chiyoda-ku, Tokyo, Sumitomo Real Estate Iidabashi Ekimae Building)
Participation fee: Free (fee is charged for social gathering)
【Program details】
Program details:​ ​http://www.zmp.co.jp/products/10th_forum
【How to apply】
Participation application form:​ ​https://www4.revn.jp/zmpforum2018/
【About Aerosense Corporation】
AeroSense was established in August 2015 as a joint venture between Sony and ZMP. AeroSense is an industry that combines autonomous unmanned aerial vehicles (UAV) and cloud services, utilizing technology in the camera, sensing, communication network and robot field of Sony and business experience in ZMP's Autonomous Driving and robot technology we will contribute to the construction of a society that can realize more efficient surveying, inspection, management, logistics, etc., and live in an environmentally friendly and safe manner through provision of solutions for customers.
Aerosense Corporation URL:http://www.aerosense.co.jp/

【Press release article】
​