ZMP Begins Implementation Project of Tire Tests with Bridgestone using ZMP Autonomous Driving Vehicle
-Aiming at the Practical Application of Tire Noise Tests with SAE-Level 4 Automated Driving of Unmanned Vehicle in 2019 -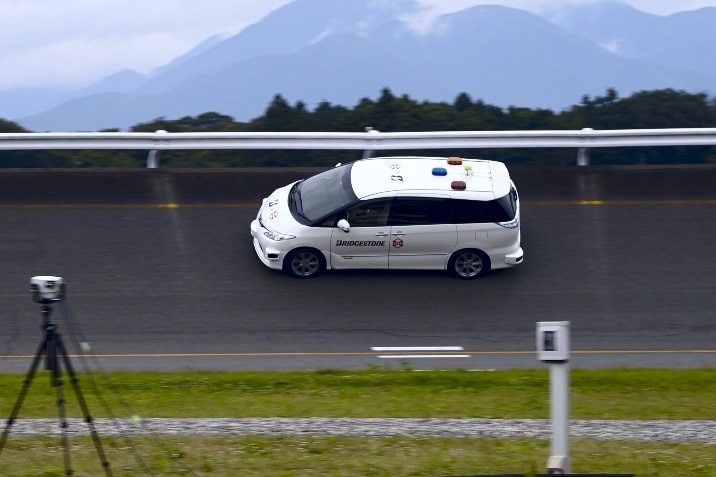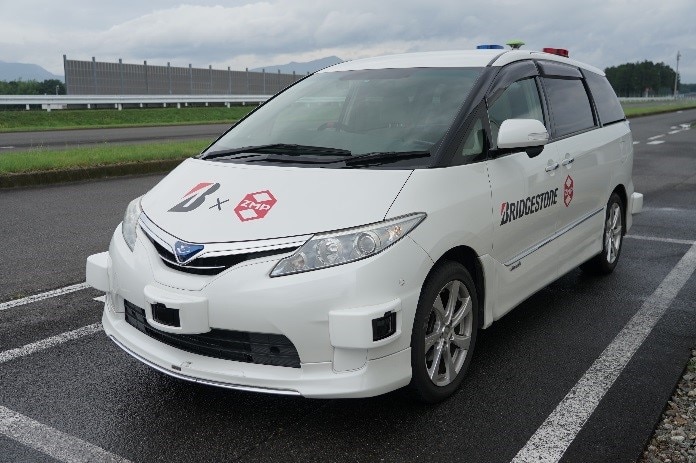 ZMP Inc. and Bridgestone Corporation have announced the start of a development project to automate the tire noise tests, one of Bridgestone's tire performance tests. Currently automotive driving of manned vehicles at Bridgestone's proving ground has been achieved and the aim is at the implementation of SAE-Level 4 automotive driving for unmanned vehicles. The automated vehicle is powered by IZAC, the autonomous driving software used in ZMP's platform vehicle for autonomous driving, named "RoboCar® MiniVan". In addition, the vehicle also has cameras, sensors like LiDARs and map information of Bridgestone's proving ground mounted on.
Using actual vehicles for the tire performance tests has challenges on factors like traveling route, speed, driver requirements. By introducing the autonomous driving vehicle, this will enable continuous testing with stable conditions. Furthermore, by introducing tests using the automated driving vehicle which does not rely on the skills and expertise of test drivers, this technology will allow improvement of accuracy and efficiency of the tire tests.
This development also makes it possible for automated driving in bank areas of the testing course where the front view is obstructed. This is enabled by 3D LiDAR's which are set up at the bank area which can detect the vehicle. When it detects the vehicle, it sends the information to the automated driving vehicle. This technology for driving with prior safety control in the testing course is made possible using this communication between the vehicle and the 3D LiDAR.
This project has been in progress since January 2017 where ZMP received a request from Bridgestone for an outsourcing development of the automation of its tire noise tests.
As of now, Autonomous Driving of manned vehicles has been achieved and the project will carry out the formulation of the implementation operation and aim for the practical application of the tire noise tests of multiple unmanned vehicles with SAE-Level 4 automated driving which will coexist with manned vehicles in 2019.
With the insight and experience from this project, there are intentions to apply them in developing tires for next generation automobiles including self-driving cars and in the technology behind performance evaluation in the automobile industry.
Details of this project will be introduced from 11th to 30th Thursday, July 19th (Thursday) July 19th (Fri) to 20th (Friday) scheduled to be held (pre-registration system).

【About ZMP RoboCar® MiniVan】
http://www.zmp.co.jp/products/robocar-minivan

【Video】(Japanese)

[Press Release Article]
Press Release PDF (Japanese)
Press Release PDF (English)