Exhibited at Logistics Support Robot CarriRo ® 1st Automatic Operation EXPO
Exhibited at Logistics Support Robot CarriRo ® 1st Automatic Operation EXPO
- January 19 introduces actual equipment and introduction examples at Tokyo Big Sight. Introduction consultation will be accepted -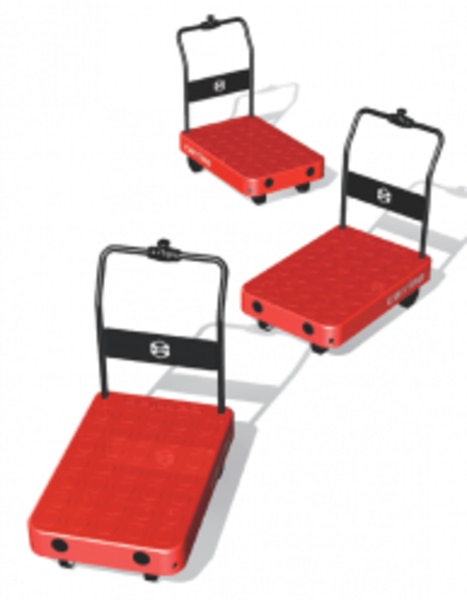 Logistics support robot CarriRo

 この度、株式会社ZMP(東京都文京区、代表取締役社長:谷口 恒、以下「ZMP」)は、物流支援ロボットCarriRo(キャリロ)を現在東京ビッグサイトで開催中の自動運転EXPOに出展致します。
CarriRo will be exhibited on the last day of the first Autonomous Driving EXPO held on the Tokyo Big Sight on January 19, introducing real machines and introduction examples, and consult for introduction. CarriRo is a trolley type logistic support robot with a drive mode that allows operation with a joystick and a karugamo mode that automatically tracks a beacon (transmitter), and is a product that began selling in August 2016. By utilizing CarriRo's function, we aim to raise the productivity of transportation up to about 3 times. The rechargeable maximum of 100 kg baggage can be carried for 8 hours in a row, making it easier for picking operations in warehouses and logistics centers to be used for inter-process conveyance in the factory, so that belt conveyors and AGVs (automatic guided vehicles) It is also possible to substitute. Moreover, since the work load is greatly reduced, it becomes possible for women and elderly people to carry out the transportation work which was regarded as hard labor so far, so it can be used for expanding workers and promoting employment.
物流支援ロボットCarriRo(キャリロ) 
https://www.zmp.co.jp/carriro/
<Movie>
https://youtu.be/a1Tw9W7IDYE
【Exhibition Exhibit Information】 1st Automatic Operation EXPO
会  期: 2018年1月17日(水)~19日(金) 
     ※CarriRoは、1月19日のみの出展となります。
Venue: Tokyo Big Sight (Booth No. E 55 - 20)
出展概要: http://go.zmp.co.jp/automotiveworld2018
【Price】
5 year lease monthly charge 25,000 yen (excluding tax) / 1 unit
【Main Specifications】
・   本体重量:55kg 
Size: width 600 mm, depth 900 mm, height 200 mm (handle portion 900 mm)
· Maximum loading load: 100 kg
· Maximum speed: 6 km / hour
・   充電時間:2時間半 
· Movable time: 8 hours
(It may differ depending on the operating situation)
[Inquiries concerning this matter]
ZMP Caliro Co., Ltd. Business Operation Arai
TEL: 070-3169-5864 E-Mail: yoh.arai@zmp.co.jp
Press Release Articles
You can check press release PDF here.