Prologis and ZMP exhibit future logistics robot solutions in collaboration with large-scale logistics facilities
- Exhibits and introduction individual briefing sessions will be held at Prologis Park Chang total on 26th and 27th June -


The ZMP Co., Ltd. (Bunkyo Ward, Tokyo, CEO: Taniguchi Hisashi , hereinafter "ZMP") announced that "Prologis Park Chisel Incident Party" sponsored by Prologis on 26th to 27th (Wednesday) .We will exhibit and introduce the future logistics robot solutions in collaboration with large-scale logistics facilities by the logistics support robot CarriRo and the delivery home robot CarriRo Delivery to introduce individual briefing sessions.
CarriRo and CarriRo Delivery are products developed using ZMP Autonomous Driving technology.
CarriRo introduces it by picking logistics warehouse, transporting between steps in the factory, logistics in the stations, airports, inside the shopping mall, etc., in order to reduce the load of transport work, to save labor and efficiency.
CarriRo Delivery is the first home delivery robot in Japan to install a home delivery box on the loading platform and applying Autonomous Driving technology. We are pursuing demonstration experiments with the goal of eliminating the problem of the last mile in logistics and helping daily shopping, aiming for sidewalking.
At this exhibition, CarriRo will demonstrate six-wheel truck (slim cart) towing using the latest 2018 model and the towing function released at the end of April this year.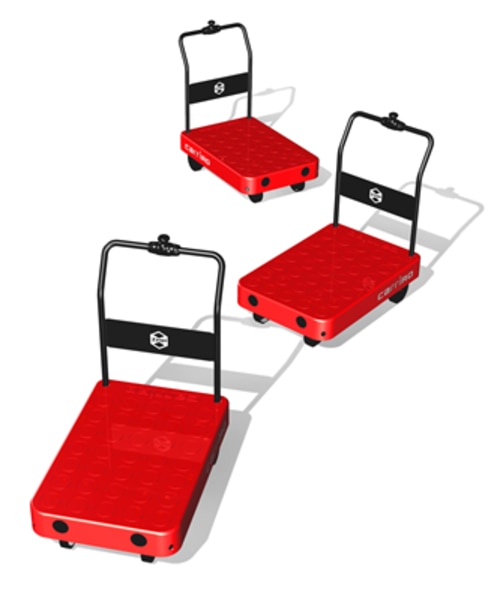 Logistics support robot CarriRo®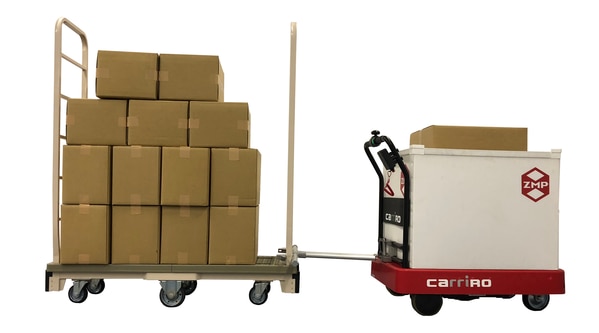 Example of use: Traction of a six wheel trolley (slim cart)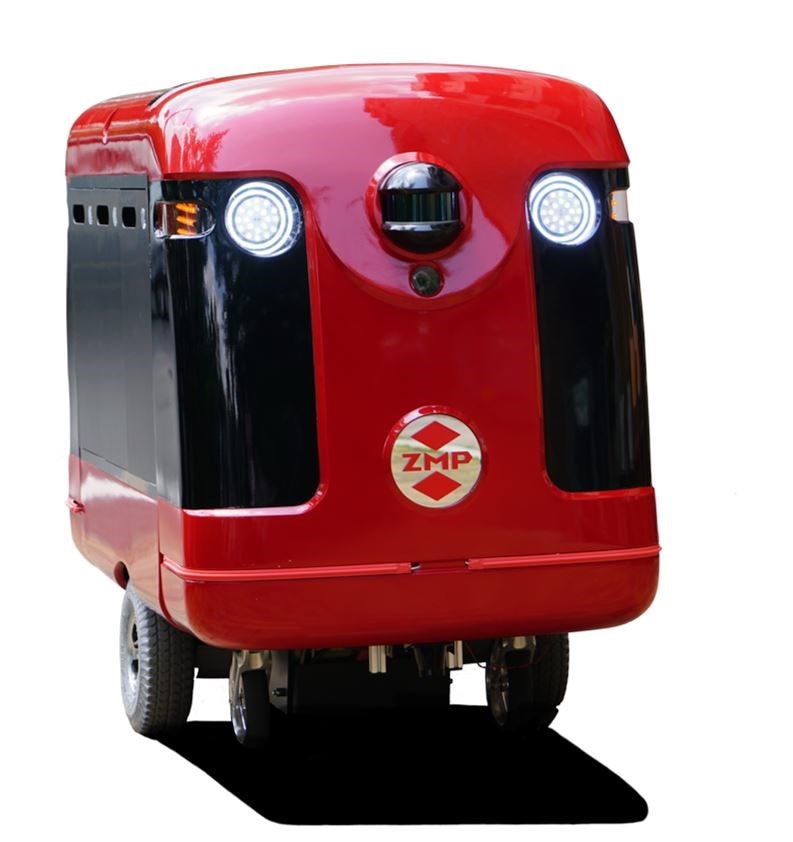 宅配ロボットCarriRoⓇDelivery
【Exhibition Information】
Name: Prologis Park Chusso Incident Party
Date and time of opening: Tuesday, June 26 - Wednesday, June 27
     第1回目 10:00~11:30
     第2回目 13:00~14:30
     第3回目 15:00~16:30
Address: 3954 No. 3, Kashiyama Moriya Town in Joso City, Ibaraki Prefecture
アクセス: 常磐自動車道「谷和原IC」より約4.0km
Participation method: Please contact the ZMP inquiry window below.
Application deadline: Wednesday, June 20, 2018 until 17 o'clock


【Distribution Support Robot CarriRoⓇ 】
CarriRo is a trolley type logistic support robot that has a drive mode that allows operation with a joystick and a karugamo mode that automatically tracks a beacon (transmitter), and is a product that began selling in August 2016. By utilizing the function of CarriRo, we aim to raise the productivity of transportation up to about 3 times. We are assuming that it is also possible to replace the belt conveyor and AGV (automatic guided vehicle) by increasing the efficiency of picking operations in warehouses and logistics centers, and by using them for inter-process conveyance in factories. Moreover, since the work load is greatly reduced, it becomes possible for women and elderly people to carry out the transportation work which was regarded as hard labor so far, so it can be used for expanding workers and promoting employment.
【Product Introduction URL】
https://www.zmp.co.jp/carriro/
【Video】
https://youtu.be/ZvrE7N2pNVs
【Price】
5 year lease monthly charge 28,000 yen (excluding tax) / 1 unit
【Main Specifications】
・     本体重量:55kg 
Size: Width 61 cm × depth 91 cm × height 24 cm (Handle portion 96 cm)
· Maximum loading load: 150 kg
· Maximum speed: 6 km / hour
Traction force 250 N (weight 300 kg)
        ※路面状況や台車の状況による。
Charging time: 2.5 hours
· Operating time: 8 hours (It may be different depending on operating condition)

【Delivery Robot CarriRo ® Delivery 】
 キャリロデリバリーは、荷台部に宅配ボックスを搭載し、自動走行できる宅配ロボットです。周囲の環境を認識しながら荷物を目的地に届けることをめざして、現在、機能検証を実施しております。
http://www.zmp.co.jp/products/carriro-delivery
【Main Specifications】
· Power: Electric
· Size: width 75 cm × length 133 cm × height 109 cm
· Weight: 90 kg
· Maximum loading capacity: 100 kg
· Speed: maximum speed of 6 km / h
· Delivery range: Considering service, radius 1 ~ 2 km
· Driving time: About 5 hours
· Charging time: About 2 hours 30 minutes

【Press Release Articles】
You can check press release PDF here.