Demonstration test with Japan Post Co., Ltd. for realizing unmanned delivery services
- Demonstration experiment of delivery robot CarriRo® Deli at Fukushima , Futaba-gun Namiemachi on January 31,2019 -
ZMP Inc. in Bunkyo-ku, Tokyo (CEO , Hisashi Taniguchi, hereinafter "ZMP") and Japan Post Co., Ltd. in Chiyoda-ku, Tokyo (President and CEO , Kunio Yokoyama hereinafter "Japan Post") to carry out demonstration experiment using the delivery robot "CarriRo® Deli in Namiemachi , Futaba-gun, Fukushima to realize application of delivery robot to logistics field.​ ​
ZMP aims to create a new lifestyle with robots such as solving the problem of the last one mile of logistics and supporting everyday shopping by applying the autonomous driving technology cultivated in the Autonomous driving technology of automobiles. We are promoting the development of a delivery robot "CarriRo® Deli"."CarriRo® Deli" automatically runs at a maximum speed of 6 km while monitoring the surrounding environment in 360 degrees with a camera or laser sensor. In addition to remote monitoring, remote control is also possible if necessary. The load capacity is a maximum of 50 kg such as mail items, drinks, etc.​ ​
In the demonstration experiment sponsored by Japan Post, Touhoku Hitachi Co., Ltd. in Miyagi-ken Sendai-shi Aoba-ku (President and CEO, Shuzo Nakao, hereinafter "Touhoku Hitachi"), in cooperation with Futaba Driving School will implement a delivery scenario between the bases considering to be post offices and houses, using an automobile school close to the actual delivery environment and road environment as the experiment field. By participating in this experiment, ZMP will further accelerate development toward commercialization of service.
​
Date: January 31, 2019 (Thursday) 9 am - 12 noon
Organized by Japan Post Co., Ltd.
Venue: Futaba Driving School (Namiemachi , Futabagun, Fukushima, Kodakasesaku 198-3 , Takase)


In the process of you-pack delivery we will experiement people dashing out, passing by bicycle and people.
【About Delivery Robot CarriRo® Deli】
URL: https://www.zmp.co.jp/products/carriro-delivery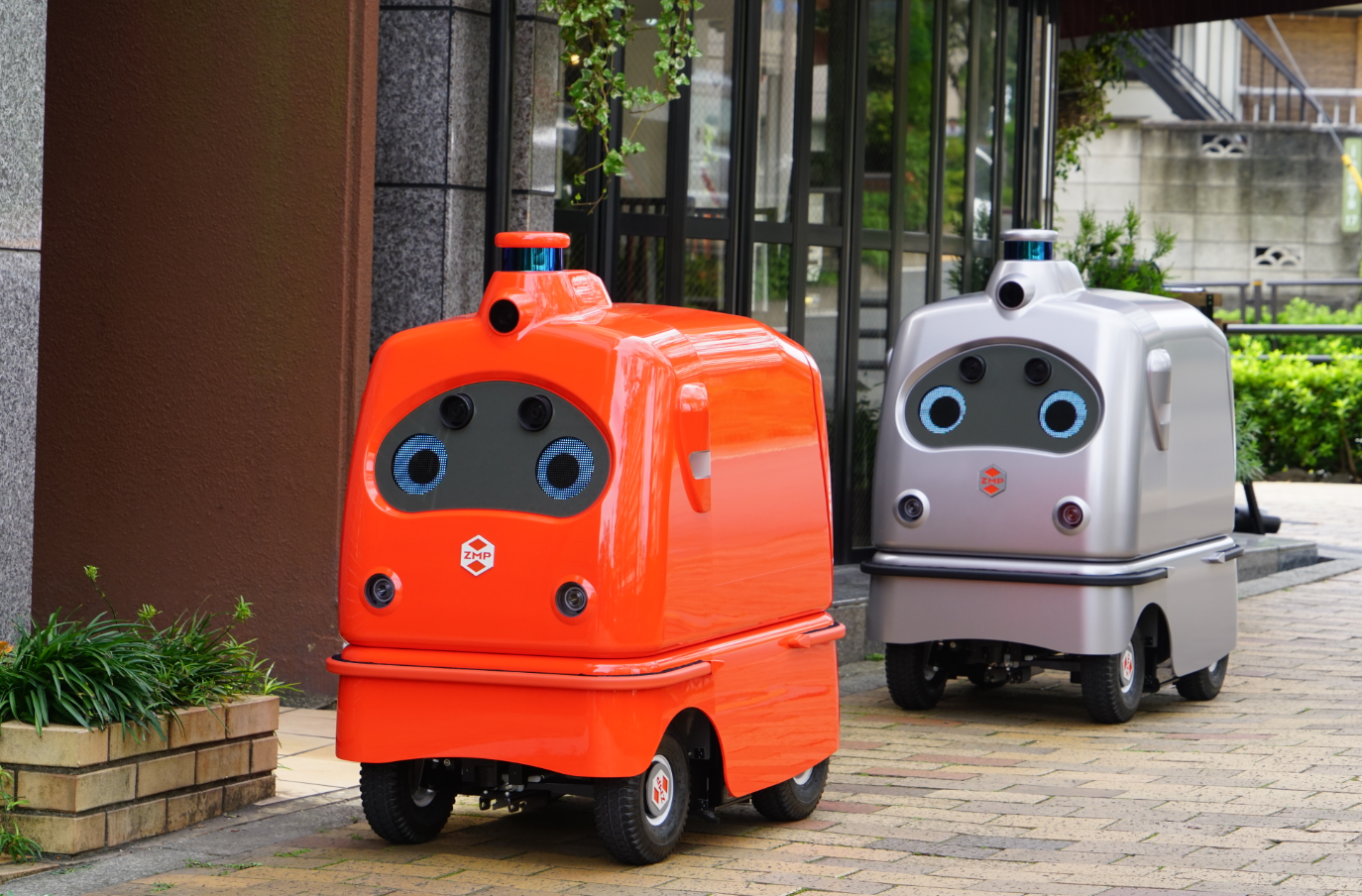 [Press Release Article]
​