Home Delivery Robot CarriRo® Delivery 1st Automatic Operation EXPO Exhibition
Home Delivery Robot CarriRo® Delivery 1st Automatic Operation EXPO Exhibition
- January 17, 18 Appeared in Tokyo Big Sight. Looking for strategic partner for mass production -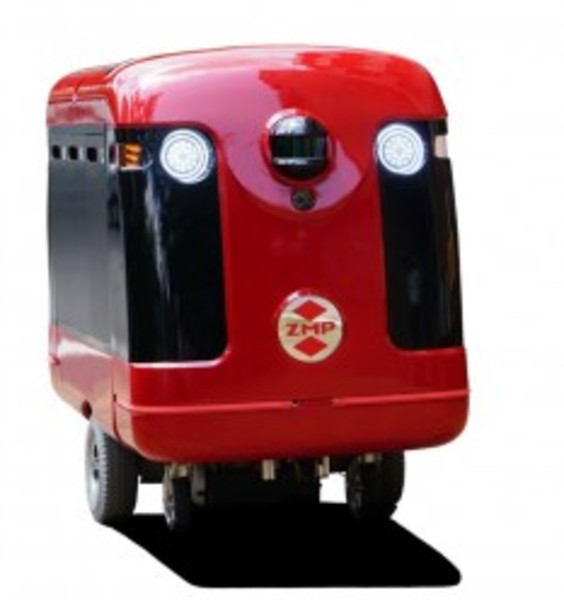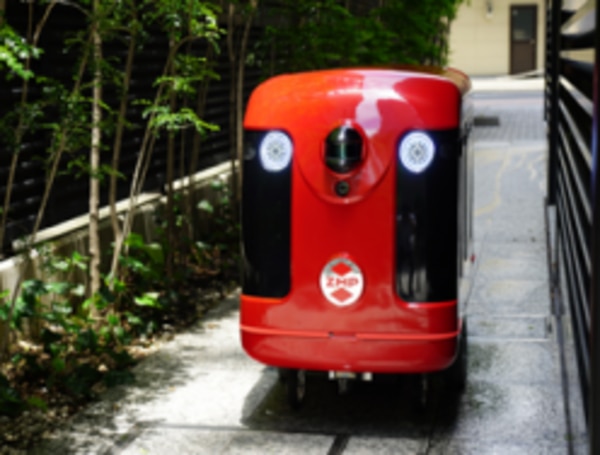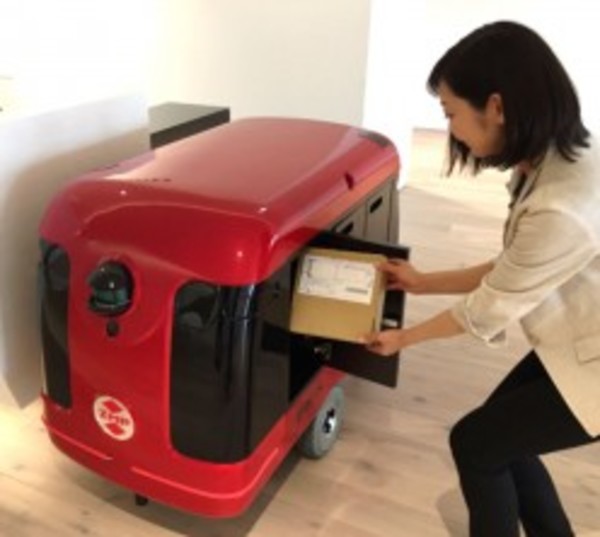 CarriRo Delivery Automatic driving luggage arrival to your destination
(It is also possible to drive narrow roads where cars can not pass)

This time, ZMP Inc. (Bunkyo-ku, Tokyo: CEO: Taniguchi Hisashi, hereafter "ZMP"), CarriRo® Delivery, a home delivery robot aiming for sidewalking, We will exhibit at Autonomous DrivingEXPO to be held at Tokyo Big Sight from Monday 17th. We will also start recruiting strategic partners for mass production.
ZMP aims to solve the problem of the last one mile of logistics by applying the autonomous moving technology cultivated through the development of automobile driving technology of automobiles, aiming to help daily shopping, "A home delivery robot that moves the sidewalk automatically CarriRo Delivery ( Carriedo Delivery), and we are proceeding with field trials. CarriRo Delivery carries a home delivery box, automatically runs at a maximum speed of 6 km while recognizing the surrounding environment 360 degrees with a camera or laser sensor, and delivers the package to the destination. In addition, remote monitoring can be performed and remote control can be performed as necessary.
We have started recruitment of strategic business partner for service demonstration experiment by pre-mass production model (planned to be released in the fall of 2018). Demonstrate experiments with businesses with tasks due to lack of manpower of deliveries such as supermarkets, convenience stores, drug stores, cleaning, beverage makers, vending machine manufacturers, restaurants, etc. Extract and validate issues for starting services We will verify the sex. In addition, we are assuming a demonstration experiment with one company per industry. In preparation for the commercialization and service of this robot, we began demonstration experiments on Rideon Express Co., Ltd. and Sushi Delivery Service Co., which develop "further of silver" last year, and started demonstration experiments set at Mori Building and Roppongi Hills, We provided a laboratory robot for demonstration experiments aimed at utilizing the delivery robot of Japan Post Co., Ltd. in the logistics field.
This robot will be exhibited at the 1st automatic operation EXPO to be held at Tokyo Big Sight from 17th January.
【Delivery Robot CarriRo Delivery】
http://www.zmp.co.jp/products/carriro-delivery
【Experimental Movie】
https://youtu.be/Arv1gvOadd0
【Exhibition Exhibit Information】 1st Automatic Operation EXPO
Period: Wednesday, January 17, 2018 to Friday the 19th (Friday)
※ CarriRo Delivery will be exhibited for two days from January 17th and 18th.
Venue: Tokyo Big Sight (Booth No. E 55 - 20)
Outline of the exhibition:http://go.zmp.co.jp/automotiveworld2018
[Contact details for inquiries]
ZMP Inc. New Business Planning Department
TEL: 03-5802-6901 / FAX: 03-5802-6908 E-Mail:info@zmp.co.jp
Press Release Articles
​