中部国際空港における 小型EVバス自動走行実証動画公開
-Aiming for passenger transportation by 2020 with RoboCar® Mini EV Bus-
ZMP Inc. in Bunkyo-ku, Tokyo (CEO, Hisashi Taniguchi, hereinafter ZMP) released the video of the demonstration experiment of an Autonomous vehicle within the Chubu International Airport Restricted Area carried out from March 18 to March 20, 2019.

​​​​​​​本実証実験は、丸紅株式会社(以下、「丸紅」)と株式会社ZMP(以下、「ZMP」)の合弁会社であるAIRO株式会社が「空港制限区域内の自動走行に係る実証実験」の実施者として、本実証実験を実施し、ZMPが開発した自動運転車両RoboCar® Mini EV Busを用い、自動走行車両による試験を行いました。

The RoboCar® Mini EV Bus, an Autonomous driving vehicle developed by ZMP took the route that is assumed to transport passengers by bus. The RoboCar® Mini EV Bus is a vehicle based on the ANKAI'S EV (electric car) bus that has been newly added to ZMP's Robocar lineup and this demonstration test will be the first in Japan.

Through this demonstration test, ZMP confirms issues and collects data for practical use of Autonomous vehicles in the airport restricted area and promotes efforts for commercialization and sales of Autonomous vehicles and ancillary services.​ ​
Case study on Autonomous driving demonstration experiment within the airport restricted areas:https://www.zmp.co.jp/case/airport2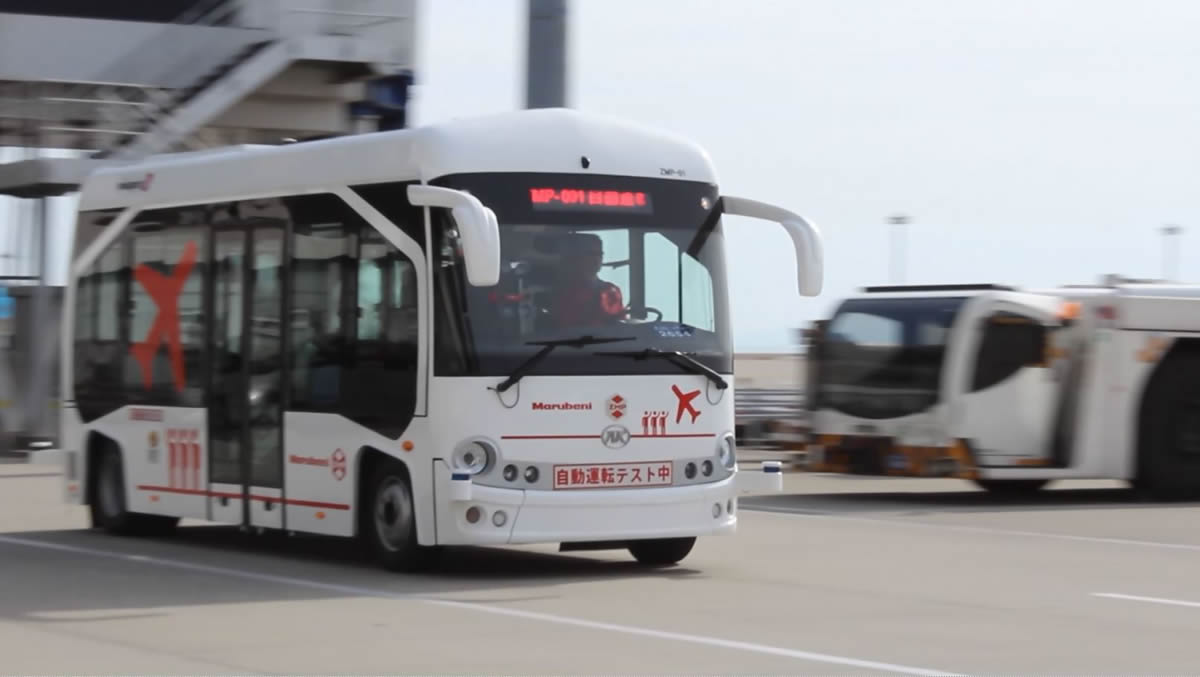 State of running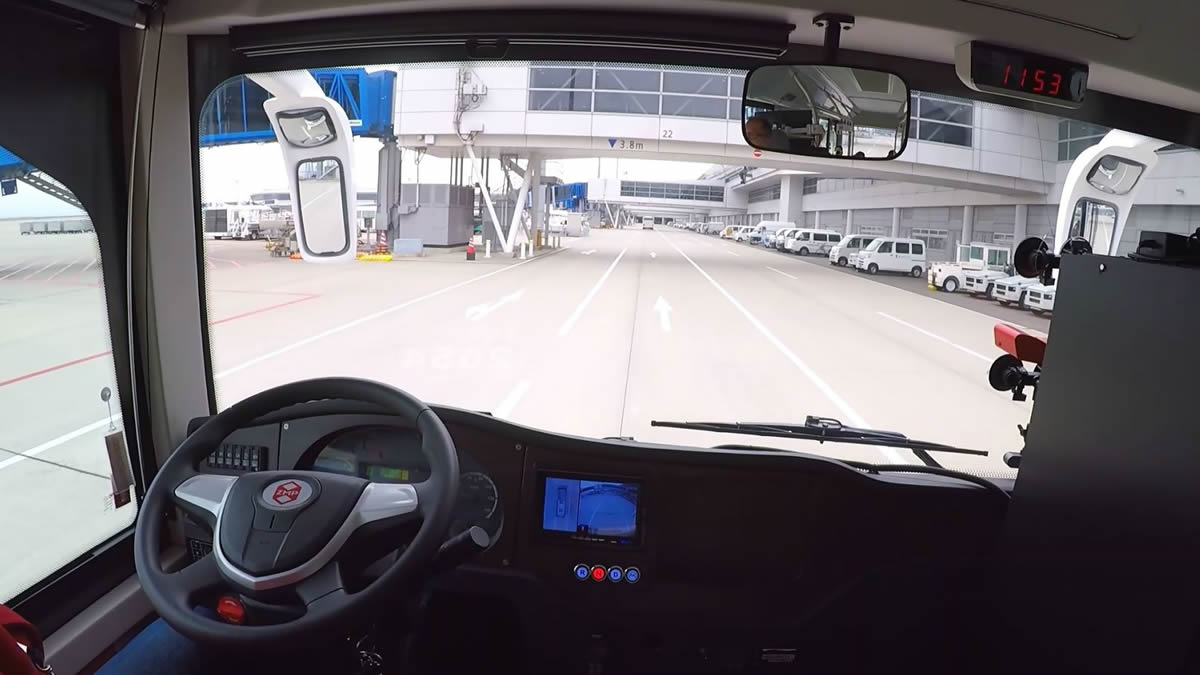 Inside the car

​​​​​​​【関連商品】自動運転プラットフォームIZAC®(アイザック)
The computer IZAC® is a central platform product that plays the brains of Autonomous Driving developed by ZMP and offers the function of "recognition", "judgment", "operation" of Autonomous Driving. Using the autonomous driving platform IZAC®, it enables autonomous movement of the autonomous driving vehicle RoboCar® and other machines and moving bodies, enabling automation of customer research and development and new service development.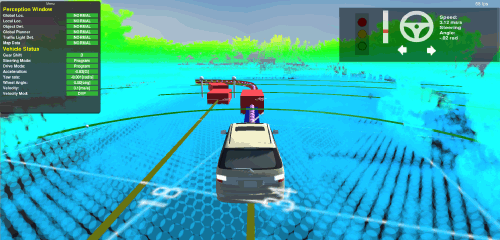 Autonomous driving platform IZAC®
https://www.zmp.co.jp/products/izac​​​​​​​

​​​​​​​
【Press release article】
Press Release PDF (Japanese)​​​​​​​
Press Release PDF(Chinese)