Started selling mobile service development support package with autonomous driving vehicle
- Call with a smartphone. For municipalities, universities, companies that tackle aging and depopulation issues -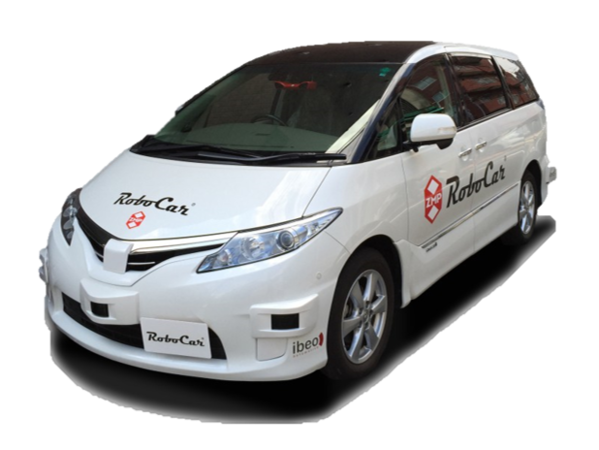 RoboCar® MiniVan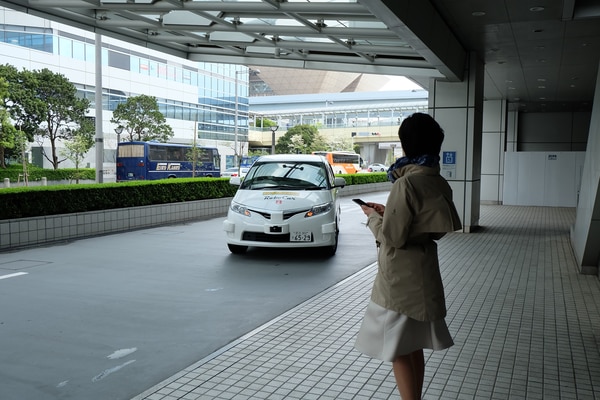 Call with smartphone
ZMP Co., Ltd. (Bunkyo Ward, Tokyo, Representative Director: President: Hisashi Taniguchi) is a service that can call autonomous vehicles on a smartphone to respond to the needs of development and verification of mobile services using autonomous driving technology also we started selling the package.
In this package, as experimental vehicles, RoboCar® MiniVan, an autonomous driving technology development platform based on a commercially available hybrid minivan that has been selling since 2015, is equipped with a laser scanner that monitors the surroundings, a monocular camera, a stereo camera RoboVision®, the position of the vehicle And the vehicle which constructed the system such as GPS, inertial sensor which measures behavior, in-vehicle computer IZAC ® equipped with artificial intelligence which integrates acquired sensor data and performs autonomous operation. Also, you can be aware of mobile services and control car calls and doors on smartphones. For example, it is supposed to be used for verification aimed at confirming the effectiveness of mobile services in depopulated areas, and demonstration experiments on public roads for ADAS / autonomous driving technology development. We will consolidate the achievements and know-how of public road demonstration experiment accumulated at our company, support technical support advice and operation plan, support for drivers and support car driving at the time of driving as requested.

As for the price, RoboCar® MiniVan, the experimental vehicle to be the base, is 18 million yen (excluding tax) ~, and we will propose according to purpose and scale.
Product and Service support utilizing autonomous driving technology
https://www.zmp.co.jp/products/robocar-minivan-customize
【Package Contents】
· Autonomous driving vehicle development platform RoboCar MiniVan (including sensors necessary for autonomous driving)
· Automatic operation computer IZAC (basic license fee + control component option, including running test cost)
· High precision map
· Smartphone application system for demonstration experiment
· Planning of field trials and support planning of experiment scenario
· Software customization for realization of experiment scenario
· Support for notification to the administrative and police agencies in the target area
· Engineering support on experiment implementation
· Operation support related to experiments (local coordinator, experimental driver, support car, etc.)
【Autonomous Driving function used in our Autonomous Driving test in Odaiba (part)】
· Front-following function
· Peripheral object detection (peripheral vehicle, pedestrian)
· Lane Keep
· Lane change
. Signal recognition (including arrow signals)
· Turn right at intersection
· Road parking avoidance
· Registration route traveling
· Calling with a smartphone, controlling a door
* The above is an experimental example in the traffic environment in Odaiba and it does not guarantee that all can be realized in the demand area.
​
April 2018https://www.zmp.co.jp/news/pressrelease_20180417
December 2017https://www.zmp.co.jp/news/pressrelease_20171214
August 2017https://www.zmp.co.jp/news/pressrelease_20170825
April 2017https://www.zmp.co.jp/news/pressrelease_20170427
January 2017https://www.zmp.co.jp/news/news_20170221

【Example of usage scene】
· ADAS · Experiment and evaluation on public road in sensor development for automatic driving
· Demonstration of effectiveness to introduce mobile services in local governments
【Price】
Base experiment vehicle RoboCar® MiniVan 18 million yen (excluding tax) ~
We will propose according to purpose and scale. For details, please contact us.
​​​
[Press Release Article]
​